Amazon has quietly launched its new Prime Music service, an ad-free music streaming facility which will be free to all Prime members. By strengthening the current Amazon Prime offerings, which include free shipping, a video-on-demand streaming service and access to a Kindle book library for $99pa, Amazon hopes to broaden the appeal of Prime and lure in new subscriptions. However, the service is only available in the US initially.
The e-tail giant's newly launched music streaming service will give Prime members access to over a million songs and unlimited streaming, with no adverts. Members can also download music to listen to offline through Amazon Music, a re-launched version of Amazon's mobile app known as Amazon Cloud Player, which is compatible with "your phone, tablet, and computer".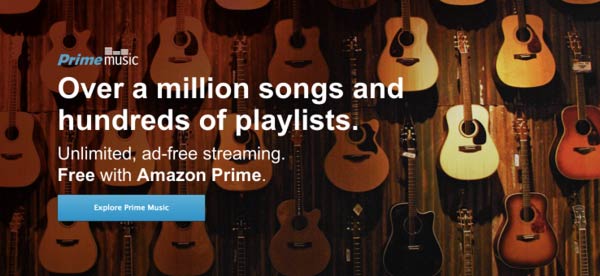 Although 1 million songs may sound like a lot, Amazon's song catalogue is relatively limited if compared to Spotify's 20 million song library and Deezer's 30 million tunes. It also lacks new releases, including many currently in the charts, and requires users to go through several steps, such as adding tracks to their library, before they can start streaming the music.
According to Reuters, Amazon's Prime Music will not include songs from Universal Music Group Inc's catalogue, including works from artists such as Lady Gaga and Kanye West, as the two companies have yet to reach a business agreement. But Warner Music Group, Sony Music Entertainment and other smaller labels have all signed on to the service.
"If there are a few tracks you want to buy, the cost of doing that in our store will be dramatically less than paying $120 a year for, frankly, a lot of music people don't listen to," Amazon's head of digital music, Steve Boom said in an interview, whilst acknowledging that Prime Music's library may not be so extensive compared to streaming music rivals.
Non-Prime members who are interested in testing out Prime Music can take up Amazon's free 30-day Prime trial to do so. Currently the Prime Music library isn't going to significantly challenge Spotify's width and depth, but if you were already considering signing up for Prime, this could edge you nearer to deciding in Amazon's favour.