Clubcard TV is now available for common-or-garden Clubcard owners. Last time we reported about the launch of the Clubcard TV beta Tesco forgot to mention in its press release, that only employees with Privilegecards would be allowed to log in and access the video streaming service. That special card number was only required when you had already filled in two pages of personal information and agreed to the t&cs.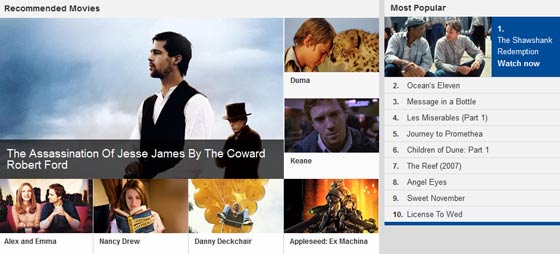 Anyway, I like things that are free, so I decided to attempt to sign up again. In Firefox I was prompted to download and install Microsoft Silverlight, I did so and actually didn't need to restart the browser. The Clubcard TV video content all started streaming quite quickly and smoothly in a quality I would approximate to be the same as YouTube's 360p setting. The system requirements are quite simple and basic; a PC or Mac onto which you can run a browser with Microsoft's Silverlight extension/plugin.
Before it starts you see a buffering screen which shows a busy animation and the message "loading" followed by "individualising". Skipping through content seemed just as responsive as when using YouTube for me, which isn't bad. The service is ad-funded and Tesco can use your Clubcard shopping data to provide "the most targeted TV adverts in the world" to viewers of the site. That may be what the "individualising" buffering message referred to.
What is the extent of the entertainment content? Clicking "All comedy" in the TV show category reveals a total of seven poor choices. However clicking "All Comedy" in the films category yielded many more results. If you are interested it's pretty quick and painless to sign up, if you already have a Tesco Clubcard.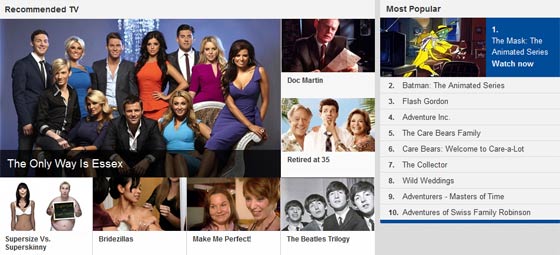 Blinkbooks and Blinkbox Music
Tesco is planning to make even more blinking products too. Earlier this week The Telegraph revealed that the firm is to launch specialist ebook sales and specialist music downloads/streaming businesses. These would be called Blinkbooks and Blinkbox Music, respectively. Tesco has poached a couple of proven execs for the tasks of heading up these two new etailer operations. Gavin Sathianathan, Facebook's head of retail for EMEA will be in control of the books operation. Mark Bennett, a former EMI and Warner Music exec who was working at Sainsbury's digital will take control of Blinkbox Music.
Tesco will heavily promote the video, books and music services in store which should help it get a foot in the door in a bid to combat the ever growing success of Amazon. Speaking to The Telegraph, Michael Comish, chief executive and founder of Blinkbox, said "I don't think you compete head on against Amazon. I think you compete around Amazon and leverage the strengths you have... Amazon doesn't have 2,000 stores. Amazon doesn't deliver to within the hour. There's a lot which Tesco has which customers value."