Samsung's Display unit has confirmed that it plans to invest 4 trillion won ($3.6 billion) on a new OLED production line. The South Korean tech giant's future plans were disclosed by a Samsung Display spokesman in an interview with Reuters on Wednesday. The spokesman stated that Samsung will focus most of its new production capacity on medium and small-sized OLED displays for consumer devices like smartphones and tablets.
The investment will be made over the next three years to upgrade and expand its next-gen display facility as Samsung looks to diversify its business and boost component sales to counter declining profits from its slumping smartphone business. Apple is quickly closing in on Samsung as the world's top smartphone maker and recently posted record-breaking earnings. IDC says the Apple "just fell short" of taking over the Samsung's leading spot in global smartphone shipments in the most recent quarter.
Seeking to explore fresh revenue streams, analysts believe that the OLED production strategy will be closely linked to Samsung's ambitions in developing devices with flexible and curved panels like the ones found on the Galaxy Note Edge. Industry experts are expecting the firm to unveil another smartphone featuring this curved screen technology when it launches the next Galaxy S flagship smartphone in March, just ahead of the MWC.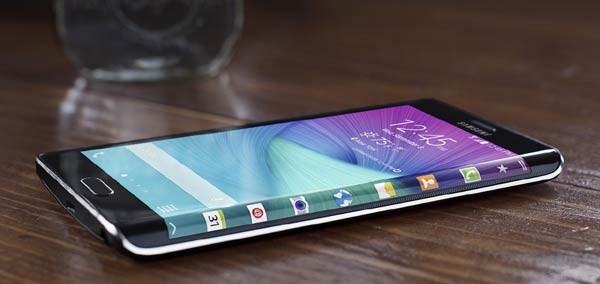 Rival technology firm LG has also invested heavily on OLEDs in recent years, and were not shy to show off the results which include flexible transparent OLED displays and a smartphone display with virtually no bezel . Unlike Samsung, LG has indicated its interest in the development of OLED screens for larger electronics products such as TVs, and is expected to invest about $1 billion in its existing large-panel OLED production line this year.
In addition to the OLED production investment, Samsung will begin building a 15.6 trillion won ($15 billion) chip plant in South Korea sometime in the first half of this year, with construction set to complete in the second half of 2017. Chipmaking, notably DRAM production, was one of the few positives in Samsung's recent disappointing set of financials.