LG is showing off a newly developed smartphone display, sporting what it claims to be the world's narrowest bezel, measuring just 0.7mm. The 5.3-inch Full HD LCD panel shown in the photos looks as if the screen virtually has no bezel at all, but that 0.7mm measurement only applies to the left and right edges of the screen. One of the short edged portions of the bezel is visibly much thicker in comparison.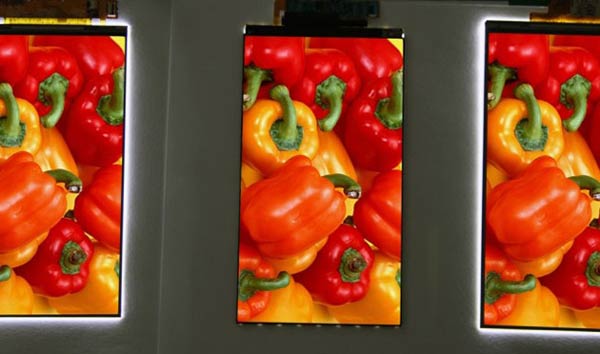 LG Display has achieved the 'credit card thick bezel' breakthrough by using what it calls 'Neo Edge' module processing technology. It uses an adhesive to attach and seal the panel's circuit board and backlight unit instead of the traditional application of double-sided tape, thus eliminating the need for a plastic frame around the edge. The touch panel is also embedded into the LDC module, meaning that it takes up less space which again allows LG to reduce the bezel.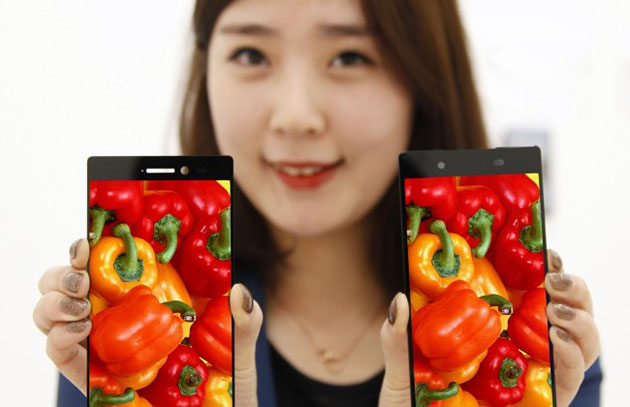 "With the growing trend for large screen smartphones, customer demand for displays with a narrow bezel is increasing, because it enables users to enjoy the maximum use of screen area without compromising excellent grip and design," said Byeong-koo Kim, Vice President and Head of IT/Mobile Development Group at LG Display. "With this innovative product having many advantages, ranging from its narrow 0.7mm bezel and high resolution picture quality to its slim design and touch-embedded solutions, LG Display will continue to lead the growing market for large screen smartphones, meeting the expectations of customers and users by enhancing the quality of devices."
LG also highlighted the fact that the adhesive seal can help in blocking light leakage whilst also preventing corrosion, making dust and water-proof displays substantially more durable partly thanks to the increased elasticity as the adhesive hardens. The firm will begin mass-producing the panels in November. The first devices sporting the newly developed displays will launch in China.