Final thoughts and rating
Kingston's Data Traveler Ultimate is the first USB 3.0 pen-drive that's come under our gaze. Available in 16GB, 32GB and 64GB capacities, the range-topping model is introduced with a not inconsiderable £140 retail price - making it around £60 dearer than regular 64GB pen-drives that ship without USB 3.0 compatibility.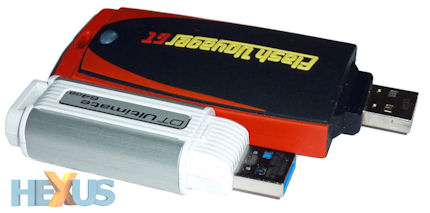 But the large-capacity drive makes sense if you need to move big files around and have machine(s) equipped with USB 3.0 controllers. The increase in speed is appreciable, as evidenced by our benchmarks, and it's a real boon if you need to fill the pen-drive on a regular basis.

Now with a number of motherboards specifying USB 3.0 and the standard due to be adopted by both Intel and AMD in due course, along with chassis manufacturers integrating the necessary ports alongside USB 2.0, there are compelling reasons to consider the Data Traveller Ultimate 3.0 64GB, assuming you can stomach the price.



The Good



Provides a significant data-transfer boost over USB 2.0 pen-drives
Performs like an eSATA-connected 2.5in hard drive
64GB capacity brings best out of USB 3.0



The Bad



The £140-plus retail price

HEXUS Rating

Kingston 64GB Data Traveler Ultimate 3.0
HEXUS Awards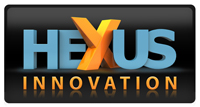 Kingston 64GB Data Traveler Ultimate 3.0
HEXUS Where2Buy
The Kingston 64GB Data Traveler Ultimate 3.0 pen-drive is available to purchase from ebuyer.co.uk.
HEXUS Right2Reply
At HEXUS, we invite the companies whose products we test to comment on our articles. If any company representatives for the products reviewed choose to respond, we'll publish their commentary here verbatim.