Performance and Summary

Cursory tests reveal the obvious advantage of using the Storage Expansion Card over a traditional USB SSD. Whereas the latter are limited to 5Gbps, the NVMe Expansion Card is able to stretch its legs and completes a ~70GB transfer of Forza Motorsport 7 in less than half the time. Transferring back to the internal storage is a fraction slower, but still far superior to any USB solution.

It is interesting to note that load times are similar across the board. We measure from the moment of launch to the start of a race and the Expansion Card is practically as quick as Microsoft's custom internal NVMe storage.

Repeating what we already know, the major advantage of the Seagate Expansion Card is that it remains the only external storage solution to support Xbox Series S|X-optimised titles. We expect load times to improve further as developers begin to better utilise the Velocity Architecture, but at no point will such games be playable direct from third-party USB drives.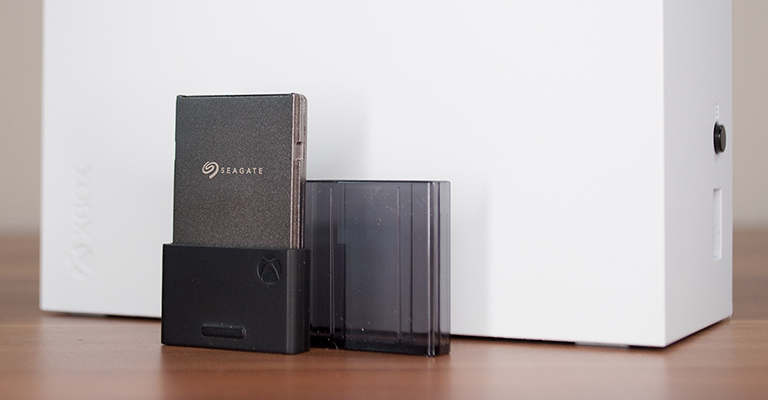 Think of the Seagate Storage Expansion Card as a compact 1TB CFExpress memory card designed exclusively for Xbox Series S and X.
A plug-and-play solution, the pre-formatted card takes seconds to install and instantly offers 920GB of usable space. Enough to increase the Series S storage capacity by a whopping 253 per cent, or Series X by 115 per cent, and by mirroring the NVMe performance characteristics of internal storage, there's full compatibility with the entire catalogue of current and upcoming Xbox games.
There's not a lot to fault in terms of integration - build quality, performance and ease of use are all excellent - but the drive does feel pricey at £200, and given the rate at which games are growing, a 2TB model must surely be on the horizon.
The Good

The Bad

Tiny form factor
Super simple installation
Practically as fast as internal storage

Pricey at RRP
Only available in 1TB capacity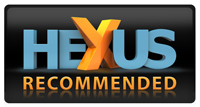 Seagate Storage Expansion Card for Xbox Series X|S
HEXUS.where2buy*
The Seagate Storage Expansion Card for Xbox Series X|S is available to order from Scan Computers.
HEXUS.right2reply
At HEXUS, we invite the companies whose products we test to comment on our articles. If any company representatives for the products reviewed choose to respond, we'll publish their commentary here verbatim.