Performance and Summary
We're using iperf3 to gauge throughput and connection quality between client and server. The client is an Intel desktop outfitted with the Killer Wi-Fi 6 AX1650 PCIe Card and located in an adjacent room to the server, an AMD Ryzen desktop whose Asus XG-C100C 10GBase-T PCIe adapter connects directly to the Netgear router's Multi-Gig port. One wall and a distance of roughly 20ft separates the two machines.

Have wireless speeds come on heaps and bounds, or is Gigabit Ethernet just getting old in the tooth? The answer's a bit of both. When running a cable to the client's onboard Realtek Gigabit Ethernet, we're effectively saturating the connection at 949Mbit/s. Switch to the Killer Wi-Fi 6 AX1650 PCIe Card and throughput improves by almost 50 per cent, rising up to 1,418Mbit/s.
That's well below the advertised 2,400Mbit/s, but do be aware that when it comes to Wi-Fi speeds, theoretical and actual performance are rarely the same. Still, wireless speeds of almost 1.5Gbps in a congested home environment are very decent and backup our belief that 1GbE Ethernet is well past its sell-by-date.

Don't cut the cords just yet, mind. Looking at performance another way, we can analyse connection quality by measuring jitter between client and server. There isn't a huge amount in it, with the wireless card doing well to keep jitter below 0.25 milliseconds, but the old-fashioned Gigabit Ethernet link remains the more stable choice, with less variance between runs.

Translating the performance potential into real-world benefit, we're copying two folders from server to client. The first contains three large files weighing a total of 5.8GB, the second contains 1,391 smaller files spread across 78 sub-directories and totalling 4.9GB in size.
The performance gap is reduced in these tests, yet Killer's wireless solution still has the beating of Gigabit Ethernet. Impressive numbers via the 5GHz band, and though your own mileage may vary due to wireless being susceptible to environmental factors, it is possible that wireless will indeed beat wired in terms of raw throughput.
Summary
The performance of modern wireless solutions can come as a pleasant surprise. While advertised speeds continue to be a misnomer - don't expect to see 2.4Gbps at home - real-world transfer rates with compatible hardware can now exceed what's possible via a wired Gigabit link.
Copying files at speeds in excess of 100MB/s through the airwaves is an impressive feat, and though there's no substitute for the rock-solid reliability of a wired connection, going wireless has obvious benefits in terms of installation flexibility. Want to avoid drilling holes and running cables? At £45, the Killer Wi-Fi 6 AX1650 PCIe Card is a high-speed upgrade that's both affordable and straightforward to deploy.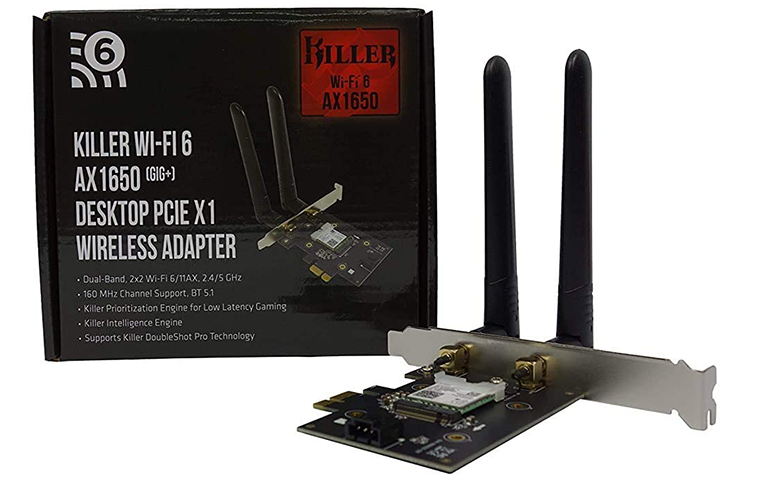 The Good

The Bad

Beats Gigabit Ethernet for speed
Easier than running wires
Killer optimisations, if you choose
Simple installation and setup

Antennas not relocatable
Advertised 2.4Gbps is theoretical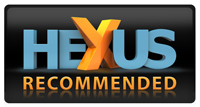 Killer Wi-Fi 6 AX1650 PCIe Card
HEXUS.where2buy
TBC.
HEXUS.right2reply
At HEXUS, we invite the companies whose products we test to comment on our articles. If any company representatives for the products reviewed choose to respond, we'll publish their commentary here verbatim.