As it had previously teased, MSI today announced the Trident VR Ready Gaming PC. If you go to the MSI Global news section there's an article, pictures and specifications for this machine uploaded. However the dedicated launch site still has 8 hours on the clock…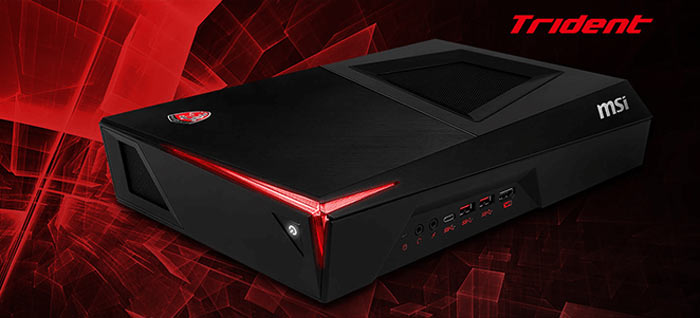 So, its good to have the cold hard facts about this machine in the form of a spec list. Basically this compact VR gaming PC is based upon your choice between an Intel Skylake Core i7-6700 and i5-6400 with the graphics grunt supplied by either a 3GB or 6GB GeForce GTX 1060. Supporting those twin processing power plants you can install up to 32GB of DDR4 2133MHz RAM (via 2x SODIMM slots) and both an M.2 and a 2.5-inch SATA storage device.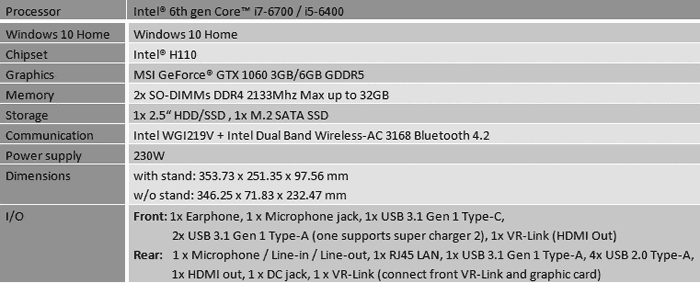 The headline of this story calls out the compact size MSI has managed to shoehorn the components into. The unit measures 346 x 232 x 72mm without the (upright) stand with an internal capacity of 4.7 litres. MSI includes a stand so you can position the Trident horizontally or vertically to suit. We don't know the weight of the Trident.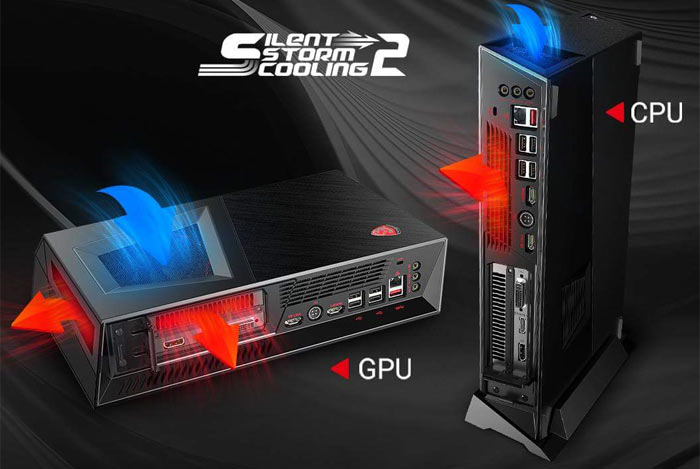 A couple of days ago MSI released a teaser pic highlighting the Silent Storm 2 cooling system (reproduced above). According to today's news, the chassis is compartmentalised, with "key components in different chambers with optimized airflow". It is apparently fine tuned to allow super-silent gaming for hours on end.

As you can see from the pictures, MSI has positioned handy VR Ready ports to the front of the chassis. Last but not least the Trident features RGB Mystic Light with many colours and effects available.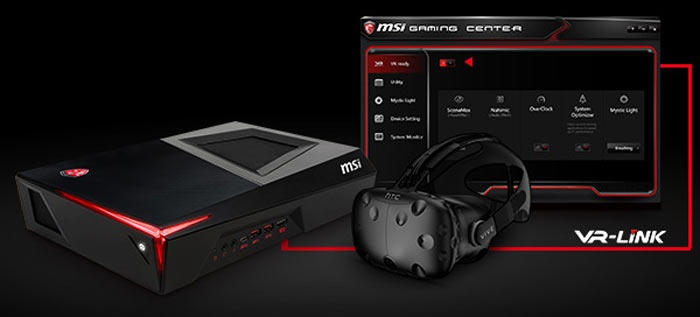 MSI hasn't given any pointers regarding pricing but says that this complete ready-to-go VR system will be available worldwide from mid-November (very soon).