In the spring we saw quite a few VR backpack teases. It seemed like every other systems maker was readying one of these powerful portable computers for VR. MSI teased its backpack, as did HP, Zotac and Aorus. Now MSI has come forward and properly introduced the MSI VR One, at the Tokyo Games Show.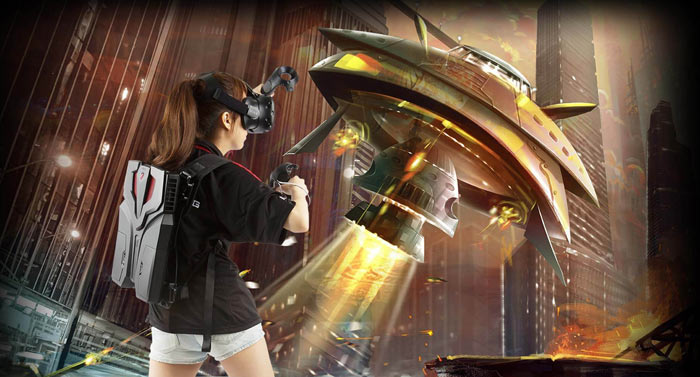 MSI has packed the VR One with a variety of top performance components including an overclocked Intel Core i7 processor and Nvidia GTX 1070 graphics card, which it is claimed is ready to "run all VR applications". Supporting its VR claims the backpack has a decent array of I/O, situated near the top of the unit. There you will find 1x HDMI port, 1 Mini DisplayPort and 1 ultra-speed Thunderbolt 3 Type-C port alongside a quartet of USB 3.0 ports and audio in/out.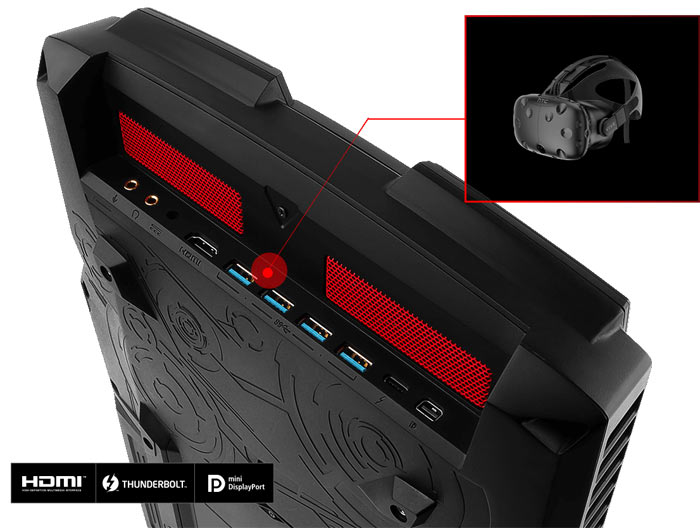 To keep your backpack PC running cool MSI has leveraged a custom cooling system. The cooling design features dual 9cm ultra blade fans and 9 heat pipes plus sizable vents. Even at full pelt the cooler won't emit more than 41dBA, and MSI promises the only sounds you hear will be from your VR environment.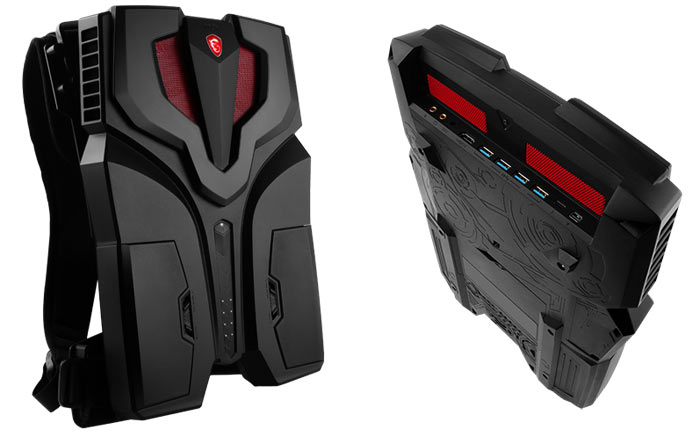 The MSI VR One can run untethered, at full speed, for 1.5 hours. MSI is rather proud of its hot swappable battery tech. Each battery pack has a four-bar LED indicator showing battery life and you can swap one out without interrupting your backpack PC operation. When the indicator has one light flashing you should swap out the affected battery within "a short time". Meanwhile, if both your batteries are flat you can simply plug in the backpack to power it via the mains.
The VR One batteries make up quite a large proportion of the weight. Without the batteries your backpack will only weigh 2.2Kg, with both batteries it weighs 3.6Kg (so each battery = 700g).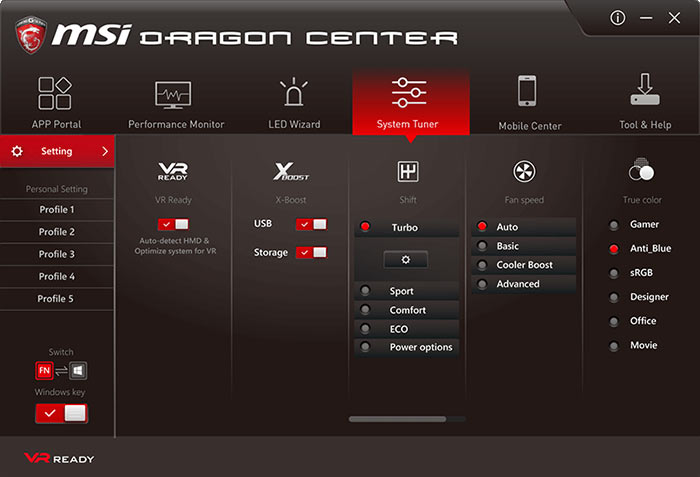 MSI ships the VR One with VR Enhancement '1 Click to VR' and SHIFT via MSI Dragon Centre software. SHIFT can enable a processing 'turbo' boost with the cooling system set to 'extreme' for the best VR experience.
MSI VR One pricing and release information is yet to be published.