MSI has launched a sleek new line of desktop gaming PCs. The MSI Aegis range is said to be designed from scratch to provide everything a gamer might desire in a compact and easy to upgrade system. This 433 x 376 x 169mm (19.6 litre) gaming PC can be kitted out with processors up to an Intel Core i7-6700, and graphics cards up to an Nvidia GeForce GTX 970.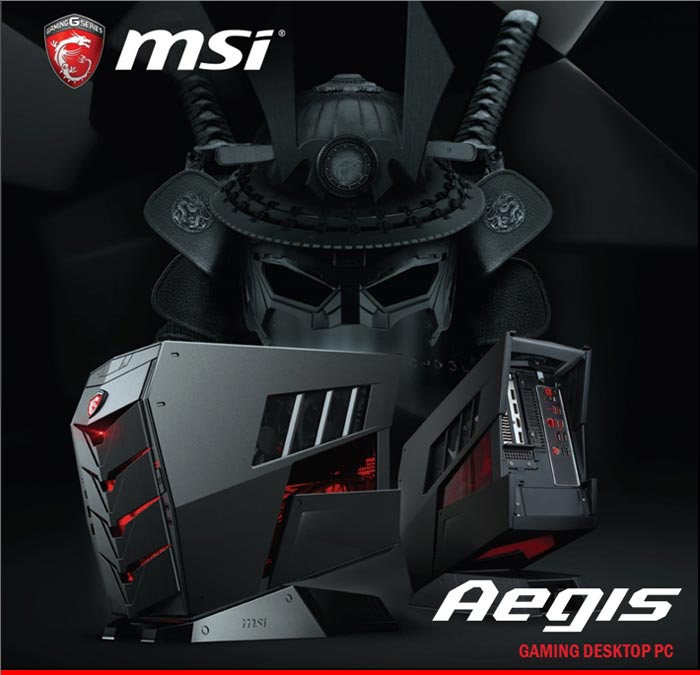 Important to this and any compact design featuring higher-end desktop components is an efficient cooling system and MSI has implemented its Silent Storm Cooling 2 in the Aegis range. This cooling system combines three airflow streams to cool all the would-be heat spots in the chassis while creating minimal background noise.

MSI says that the Aegis chassis is future proof and can be equipped with "the latest high-end graphics" but the build spec only provides a choice of Nvidia GeForce GTX 970 or GTX 960 and a 350W PSU (located in the PC's 'foot'). .
Should you wish to upgrade MSI says that all Aegis components such as the CPU, GPU, storage and so on are easily accessible and upgradable. You won't have to fiddle around adding your own lighting, as the Aegis features built-in 'Mystic Light' RGB lighting with breathe, gradient, gaming and music modes.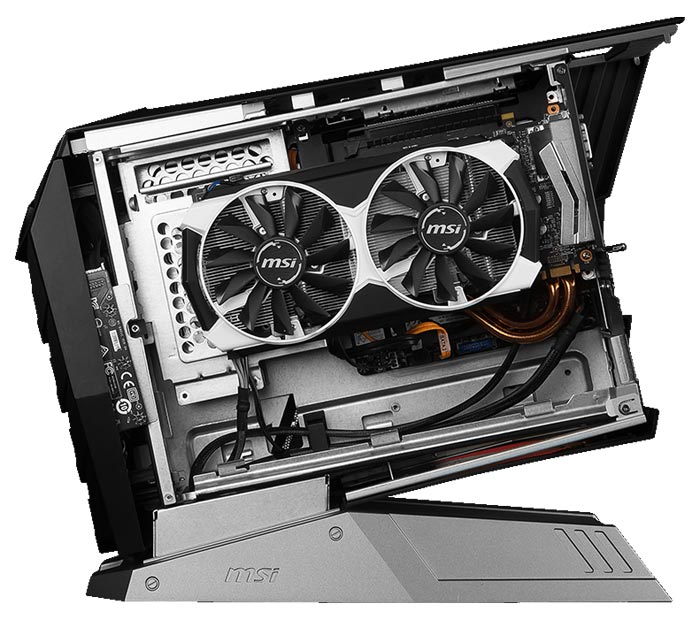 Audio hasn't been neglected with the Aegis packing MSI's Audio Boost 3 and Nahimic Sound Technology providing high definition 7.1 sound. Full hardware specifications of this Windows 10 gaming PC are listed below.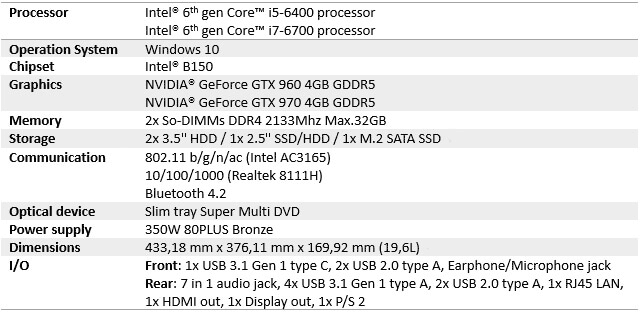 As the MSI Aegis launches you will be able to grab a copy of The Division for free. The Aegis becomes available globally at the end of this month with pricing varying according to specification (and not provided at this time).