MSI has surprised us with a new take on the All-in-One (AiO) PC form factor today. The way that MSI describes the Pro 16 Flex is difficult to get a handle on, to start with. However when you see a picture of the device, and understand that it's a 15.6-inch touch-screen based PC with rotatable kickstand and battery backed portability, things fall into place. Then you start to think about the proposed use-cases for such a device and if they really are of particular value…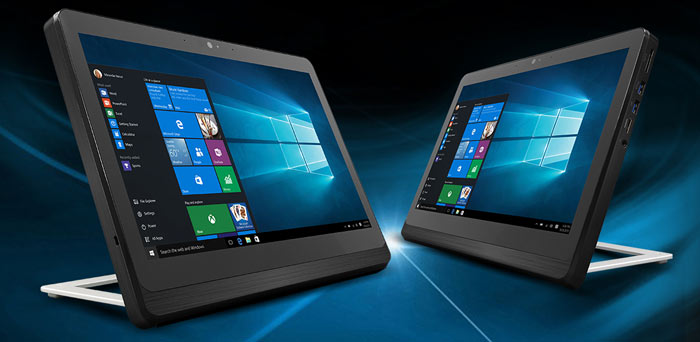 As inferred in the intro, a picture says a thousand words. Above you can see the MSI Pro 16 Flex AiO standing up on a work surface. So it's acting like a tablet with a built-in kickstand. A pretty big tablet, at 15.6-inches. MSI has pumped its creative thinking department for more ideas and envisions the Pro 16 used as a "3-in-1", not just as above but also as shown below, hanging and flat, in tablet mode.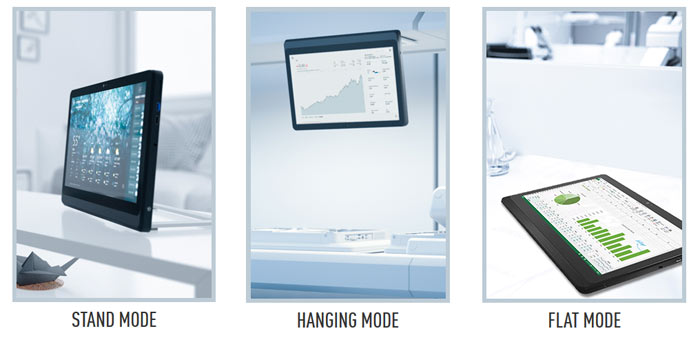 Both enhancing and at the same time limiting this Windows 10 device's easy portability, is an installed 1300mAh Lithium-ion battery that will keep you ticking over - but only for approx one hour of "normal usage". That's OK for relocating the device without switching off, and for preventing data loss due to a power outage but not much else.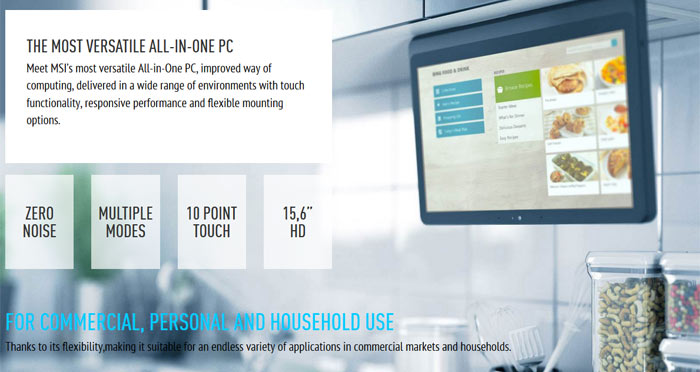 Looking at the rest of the spec there isn't that much to appeal to HEXUS hardware enthusiasts, especially as we haven't been given a price for this AiO. To start with, this 15.6-inch screen offers 10-point multi-touch but probably has a lower resolution than your smartphone at 1366 x 768 pixels.
The MSI Pro 16 Flex All-in-One PC is powered by a 6-watt, fanless, Intel Celeron N3150 quad-core processor with Intel HD graphics, and there appears to be no other processor options available. The system has 4GB of DDR3 memory (up to 8GB) and a 500GB 2.5-inch HDD installed. You can connect to networks via Wi-Fi 802.11 b/g/n, wired LAN and there's optional BT4.0. A 1.3MP webcam is embedded in the screen bezel.There's a 3-in-1 card reader installed and further I/O comes courtesy of 2x USB 3.1 Gen1 (1 with Super Charge) ports and two RJ45 to COM ports.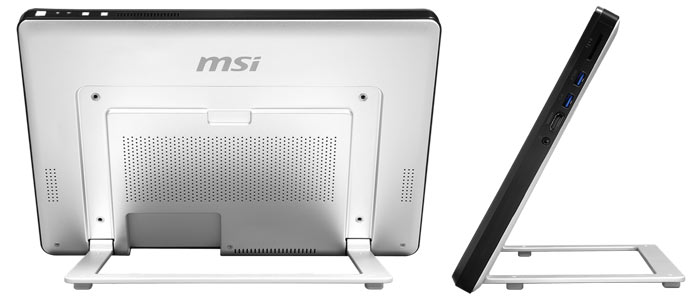 General availability is planned for the beginning of April, says MSI. No pricing indications for the MSI Pro 16 Flex All-in-One have been provided.