MSI has focussed upon PC gaming with its CES showcase this year. Its claims that the 'Future of PC Gaming' is embodied by its selection of ultra-portable and desktop replacement laptops, gaming AiOs, desktops and more. "PC gaming is constantly evolving and our award-winning selection rises to any challenge," said Andy Tung, president of MSI Pan America.

Starting with the new MSI PC that raised my eyebrow the highest, the headlining Gaming 27XT AiO - here we have an all-in-one machine which can support an external desktop graphics card. Incidentally it has won a CES 2016 innovation award.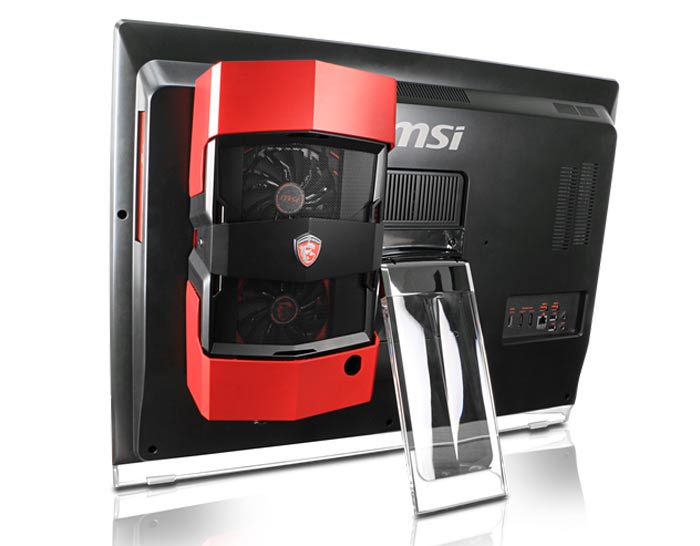 We can't access an official product page at the time of writing, so don't have a comprehensive specification sheet to look at as far as this new AiO goes. However MSI has supplied a smattering of information. As with previous Gaming Series AiOs from the firm you should expect the Gaming 27XT to pack a modern Intel Core i7 processor but instead of a built-in Nvidia mobile graphics chip you will enjoy a choice of GPU afforded by the rear-mounting desktop GPU facility. At this time we don't know what the limits of desktop graphics card expansion capabilities of this AiO are, or if there will be some off-the-peg bundles offered by MSI.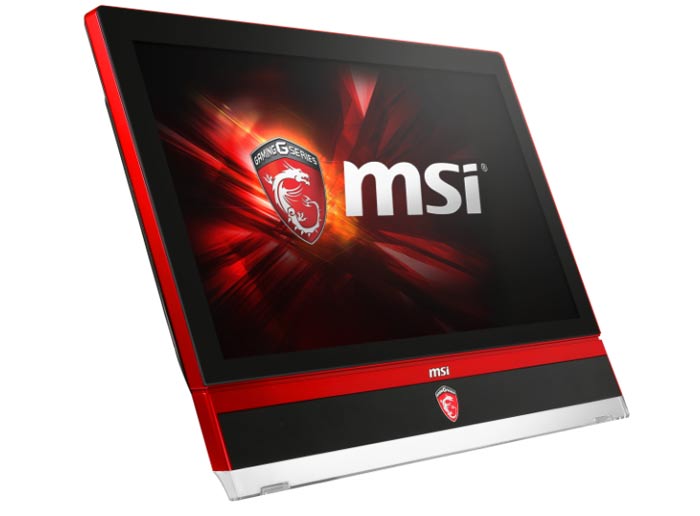 Other key features of the MSI Gaming 27XT are its Nahimic Audio Enhancer, Killer LAN networking, and its 'stunning' 144 Hz Full HD 27-inch display. Undoubtedly it will be built using MSI's choice military-class components.
Another product MSI is keen to highlight at the CES is its Vortex Gaming Tower. Again a winner of a CES innovation award, this is a compact 6.5 litre PC designed for gamers. Despite its size MSI has crammed in a desktop Intel processor and dual Nvidia GeForce GTX 980 graphics cards in SLI. The Vortex is said to support multiple 4K video outs and be easy for DIYers to upgrade. Keeping it all cool is MSI's 360° Silent Storm Cooling design. The Vortex will land this March, pricing to be announced.
Other desktop designs showcased by MSI include; the Nightblade X2/MI2 systems, and the Cubi 2 Plus mini-PCs with Skylake and M.2 tech. PC enthusiasts are targeted with a range of components including Carbon Edition motherboards, MSI's range of graphics cards and new 4-WAY and 3-WAY SLI Bridges in the MSI Gaming livery.
MSI's laptop range also graced its showcase and the firm highlighted it latest GS40 Phantom for ultra-portable gaming, and the GT72S Tobii with integrated eye tracking. It was pointed out that the GS72 Stealth Pro is MSI's newest, thinnest, lightest 17-inch gaming laptop and beyond the world of gaming the WS72 workstation may appeal to those in the animation, game development and architecture businesses.