Microsoft has said that availability of its Surface Hub videoconferencing systems will be slightly delayed. A statement received by ZDNet also said that both the 55- and 85-inch Surface Hub models will be more expensive than originally advertised.
Shipment delay
The Surface Hub was previously expected to ship starting from 1st January 2016. That date was itself a delay from a previous shipping target of 1st September 2015. Now Microsoft has revised its shipping schedule, saying "we are still on track to ship the first Surface Hub devices to customers earlier next year," with the stated timetable a much less precise 'first calendar quarter of 2016'.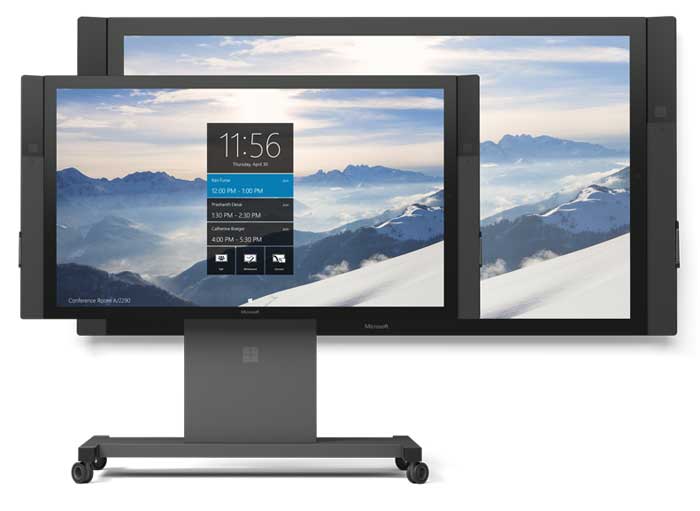 Price hike
The 55- and 85-inch Surface Hub models had been available for pre-order for $6,999 and $19,999 respectively. Now Microsoft has revised those prices. Despite the size and value differences both models will go up by the same amount, exactly $2,000, making the 55- and 85-inch Surface Hub $8,999 and $21,999 respectively. Those who have already pre-ordered won't be impacted by the price increase.
According to the official statement received by ZDNet's Mary Jo Foley, the price increase comes following Microsoft's reassessment of the Surface Hub's value. "After evaluating the market opportunity and considering the unique collaboration scenarios Surface Hub offers, we believe these are the right prices to drive the business and the category forward," read the statement. Prospective buyers should be assured that Microsoft is "finalizing our manufacturing plan with a view towards delivering the best product experience".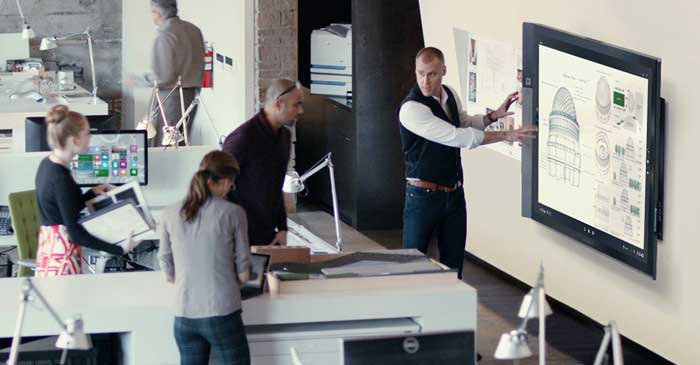 The Microsoft Surface Hub was originally unveiled in January 2015. The systems run Windows 10 and offer multi-touch and digital ink enabled collaboration systems powered by bespoke versions of OneNote, Skype for Business and Microsoft's Office apps. Buyers receive the big-screen hub along with a wireless keyboard and a pair of pens.