ASUS has revealed a quartet of new Zen AiO (All-in-One) Pro computers. They all possess the characteristic ASUS Zen styling, with Icicle Gold unibody aluminium construction, and are all 23.8-inch models. The differences lie in the choice of CPU, GPU, screen resolution/touchability, the storage and RAM quantities that are pre-installed, and the cheapest model swaps a bog standard 720p webcam into the portal where the others use an Intel RealSense unit.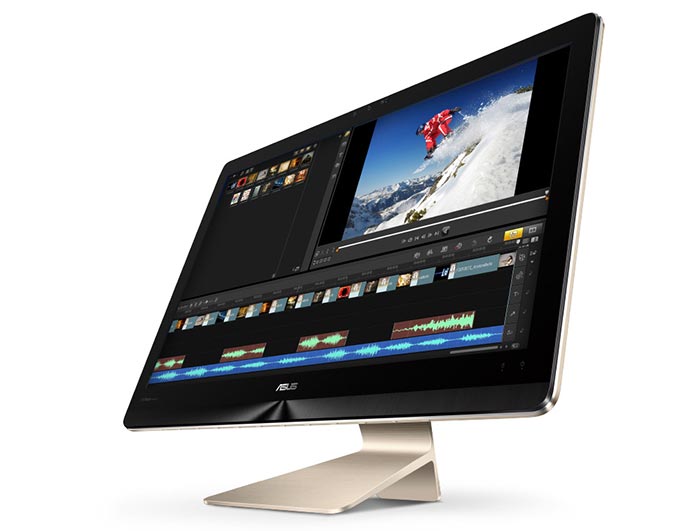 You can look at the table at the end of this article to check out the specs of different ASUS Zen AiO Pro Z240 models you can get for different amounts of cash. The models start at a reasonable $999 and go all the way up to nearly double that, $1899, for faster core components, a 4K touch screen, more RAM, expanded and faster storage and so on.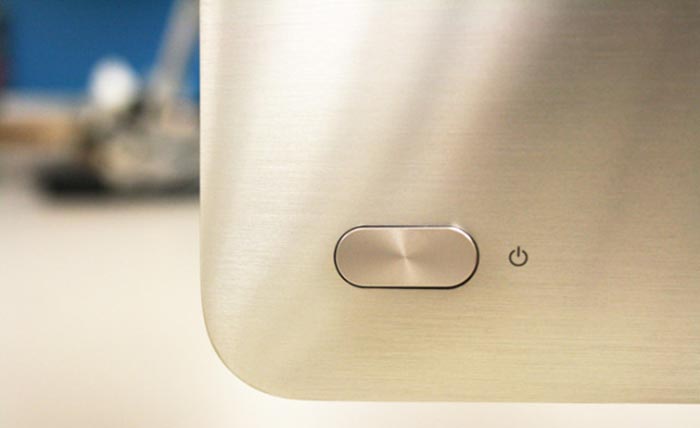 Modern interfaces and hardware included as standard on all models are the 802.11ac Wi-Fi with Intel WiDi support and Bluetooth 4.0, USB 3.1 Type-C ports and memory card reader. For audio in tasks such as VOIP and commanding Cortana users benefit from a built-in beam-forming microphone array. As mentioned in the intro all but the cheapest new Zen AiO Pro features an Intel RealSense camera that is compatible with Windows Hello, and Windows Passport. This camera also provides real time video effects and motion control in a number of apps and games.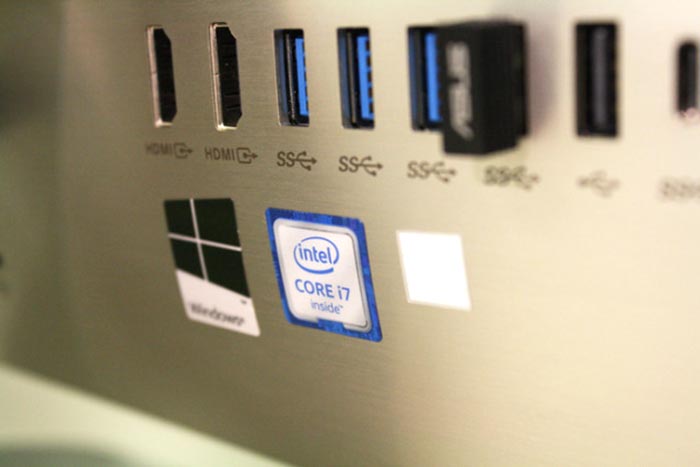 Windows 10 is installed as standard and Microsoft is stocking exclusive Signature Edition variants equipped with a pure Windows 10 installation – so no ASUS bloatware.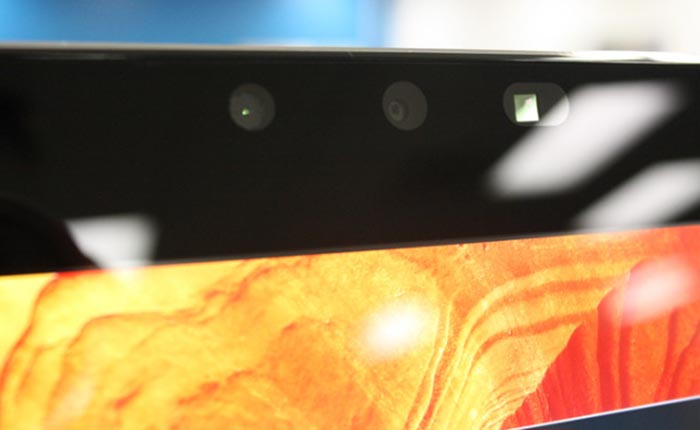 For alternatives to the ASUS Zen Aio Pro, but with a greater gaming focus (like having an Nvidia GeForce GTX 980M installed), you might have noticed that MSI launched "the World's Most Powerful Gaming All-In-One PC," the MSI Gaming 27T, yesterday. You can read all about MSI's $2699.99 AiO gaming machine in the HEXUS press release archives.
ASUS Zen AiO Pro specs comparison table