Last year Imagination launched its Creator Ci20 microcomputer as its first step into the maker board industry. It subsequently updated that design in May this year. In a market dominated by ARM-based products the Imagination Technologies development boards stand out as they rely upon MIPS processors and PowerVR graphics. Now we have heard details about the successor to the Ci20, the Creator Ci40 featuring an all-new 'innovative' MIPS based SoC.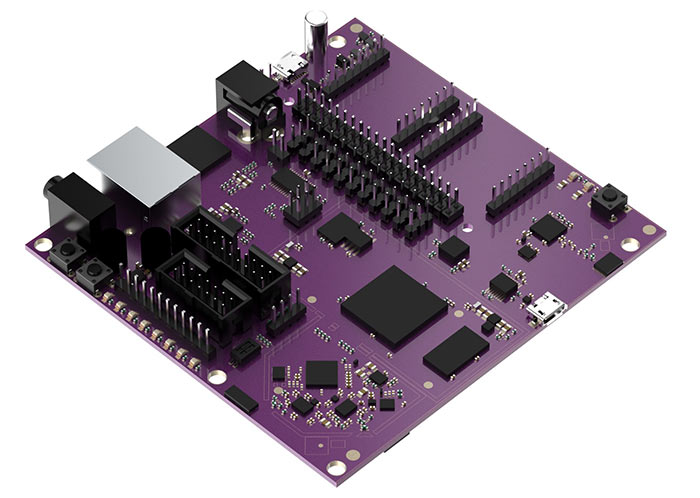 Imagination Technologies told HEXUS that the new SoC at the heart of the Creator Ci40 development board is "a new design optimized specifically for IoT use cases". Thus Imagination isn't re-using a general purpose SoC. Its custom processor, manufactured by GLOBALFOUNDRIES on a 40nm low power process node, features a dual-core MIPS interAptiv CPU with shared 512KB of L2 cache. The MIPS processor supports hardware multithreading to maximise its operating efficiency. It is noted that this same processor is employed in the EyeQ4 SoC which delivers 2.5 TFLOPS of performance at 3W.
The whole IoT subsystem of the custom chip in the Creator Ci20 microcomputer is "tuned for a wide range of IoT requirements and connectivity standards," says Imagination. The chip features an Ensigma C4500 RPU which provides wireless capabilities, supporting both hi-speed Wi-Fi (802.11 ac 2x2) and Bluetooth Smart.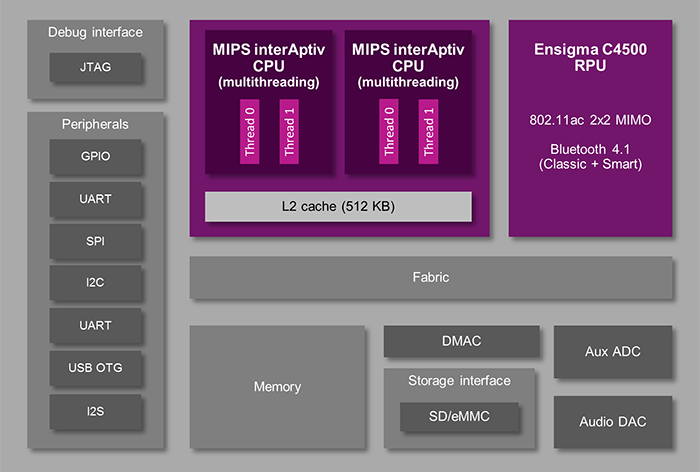 Maker boards are sometimes chosen for their particular peripheral connectivity capabilities and Imagination has furnished its Creator Ci40 with a generous array of options. Users have access to GPIO, UART (x2), SPI, I2C, USB OTG and I2S. You can also connect SD/eMMC flash memory. As you can see from the SoC block diagram, above, the development board also offers audio I/O via built-in digital to analogue converters.
What we are seeing now is just a sneak peak at what the Creator Ci40 development board will offer. Imagination will be revealing more information about the board, further tech specs and insight into its capabilities in coming weeks. You can keep track of announcements on the official New Creator web page, which seems to indicate that a full official launch will occur on or after 10th November.