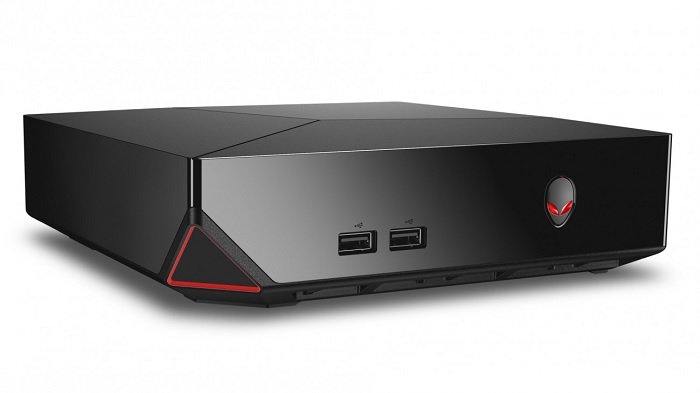 Alienware's 'Alpha' Steam Machine has been in and out of the news since its unveiling back in June of this year. Alienware chief, Frank Azor, controversially expressed his distaste for the Steam Machine concept, expecting them to be the least profitable systems Alienware would ever sell.
Fast forward a few months and Alienware's Alpha Steam Machine is now shipping with a starting price of £449 ($550); remarkably low given Alienware's typical pricing strategy. The most expensive configuration, featuring an Intel Core i7 4765T and Nvidia GeForce GTX 860M, weighs in at a 'mere' £700 ($900).
The Alienware Alpha is being delivered at four price points: £449 ($550), £499 ($700), £569 ($800) and £699 ($900). All SKUs feature Nvidia's mobile GeForce GTX 860M graphics card which, it should be noted, is non-upgradeable and has already been superceeded by Nvidia's more capable Maxwell GeForce GTX 970M and 980M parts. Memory varies between 4GB and 8GB of DDR3 1600MHz while storage is mechanical in variety; 500GB, 1TB or 2TB hard drives. CPUs are selected from the desktop-class Intel Haswell 'T' series, available in Core i3, i5 and i7 options, and are upgradeable.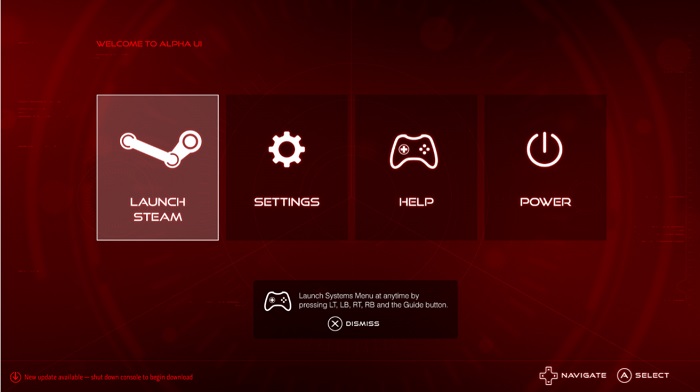 The software side is where things get interesting. Out of the box the Alpha loads up Alienware's custom "Alpha UI"; a bespoke controller-centric interface that offers a console-like experience on PC hardware. The Alpha can be made to boot directly into Windows 8.1, the default OS, or it can boot straight into Steam's 'Big Picture' mode; the source of its Steam Machine credentials.
The Alienware Alpha is unlikely to tempt die-hard PC Gamers away from their battlestations, but, as a living room gaming machine the Alpha offers a strong alternative to current-generation consoles.
What are your thoughts on the Alpha?