Dell has shown what it believes to be "the future of workplace productivity," at the recent Dell World conference in Austin, Texas. The future workplace is ruled by 5K monitors and touchable desks according to Dell's R&D scientists.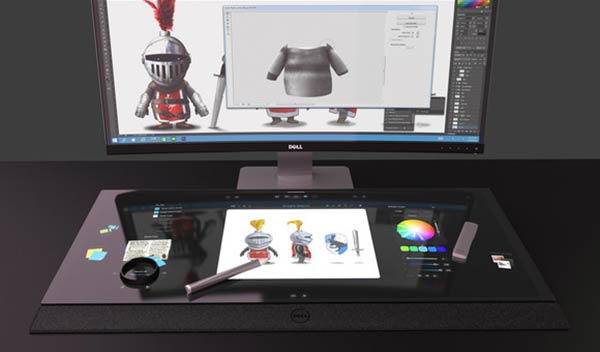 While Dell proudly says that it "often leaps ahead of the curve to provide customers with the next big thing," neither squashing more pixels into a display nor its smart desk are particularly cutting edge concepts. Actually HP beat Dell to the Smart Desk punch with a very similar concept a week previously, the HP Sprout, designed as a perfect system to pair with its upcoming Multi Jet Fusion 3D printer.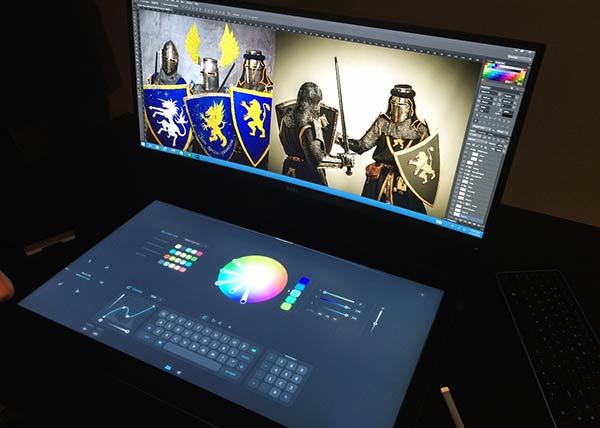 Described in the most basic terms, the Dell Smart Desk pairs a horizontal touch screen work surface with a vertical display. Users interact comfortably and naturally using touch, gestures and a high performance pen to manipulate digital content on the desk screen. This is a system aimed at professionals and "digital artists, engineers, architects, and scientific analysts" in particular. The smart desk runs applications that makes use of both screens thanks to plug-ins providing key Independent Software Vendor application support. With seeing and doing separated like this Dell says that it has implemented a system where "primary work activities are close to the user while secondary ones are further away".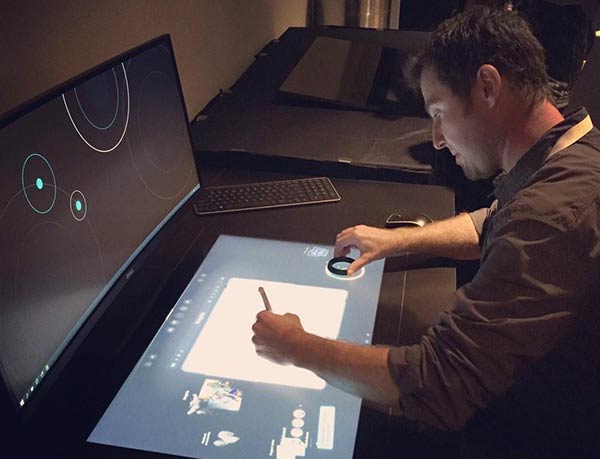 There is also a cloud and collaboration aspect built into these systems. Dell describes how when clustered together its Smart Desks can share content on the project at hand and also pick up and continue work projects upon any other smart desk in any location.
The other future productivity announcement from Dell World concerned the 5K pixel (5120 x 2880) Dell UltraSharp 27 Monitor. We covered that monitor's previous announcement in HEXUS news on 8th September.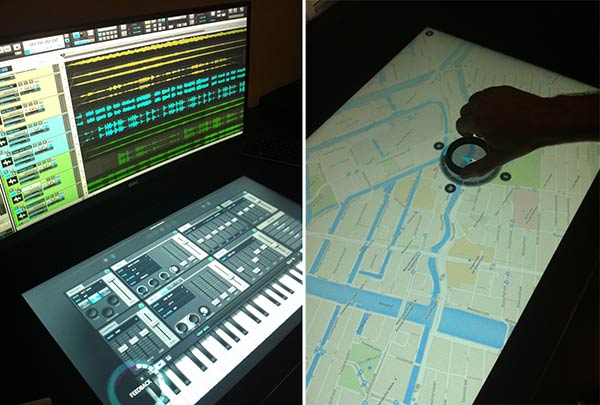 While these HP and Dell smart desk concepts do look enticing perhaps some systems designers could go down a cheaper route - to use the tablet computers most people already own as the horizontal desktop part of the twin-screened systems.