Alienware has emailed HEXUS to inform us that its Alpha 'gaming console' (née Steam Machine) will become available in the UK and the rest of the EMEA in November. For UK residents the Alienware Alpha will be orderable and configurable via Alienware.co.uk or Dell.co.uk and configurations will start from £429.

"The Alienware Alpha is purpose-built for living room gaming, and represents a new direction for a truly open console platform," said Frank Azor, Alienware General Manager. "With the Alpha, Alienware has made playing fun, new games with your friends in the living room not only simple, but affordable. With the exclusive Alpha-UI, gamers will be able to navigate all of Alpha's core features with only a gamepad, without ever needing a keyboard and mouse."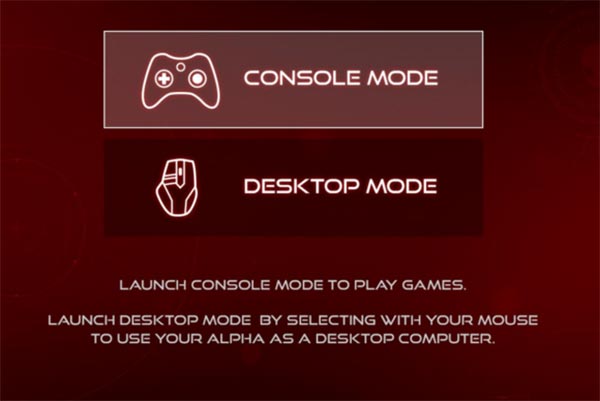 This new machine is bundled with the Microsoft Xbox 360 wireless controller for Windows. Alienware says that it has an exclusive user interface that is navigable using just that Xbox 360 controller and gives users quick and easy access to their Steam library (you can see UI screenshots above and below). The machine boots by default to this customizable 'Alpha UI' which integrates Steam Big Picture Mode and offers up "rapid access to configuration options and common settings," via your controller.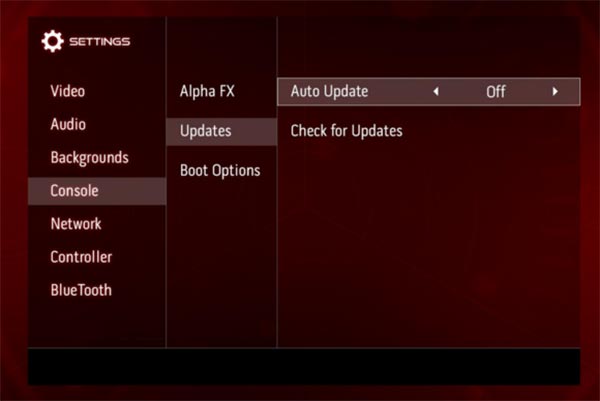 The entry level £429 system is based upon a dual-core 4th gen Intel i3-4130T processor with 4GB RAM and a 500GB HDD (in the US this costs $549 before state tax). The high end model is equipped with a quad-core 4th gen Intel i7-4765T processor, 8GB of RAM and a 2TB HDD (which costs $899 in the US, but we don't have UK pricing for this model). US customers can pre-order these consoles today and also enjoy 10 per cent off marked prices if paying via BitCoin.
Beside those varying specs all the Alienware Alpha consoles share the following key specs; a custom Nvidia Maxwell-based GPU with 2GB of dedicated GDDR5 memory, 2x DDR3 SoDIMM slots, Dual-band Wireless-AC 1x1, Bluetooth 4.0, HDMI-out, HDMI-in (with pass-through), Gigabit Ethernet, optical audio out, two USB 3.0 ports, two USB 2.0 ports, tool-less chassis access, Windows 8.1.
As a reminder Dell has previously stated that these Alienware machines are "fully upgradeable, other than the graphics chip". However we still don't have the specs of the "custom Nvidia Maxwell-based GPU" that is soldered into the machine. Dell is leaving it quite late to reveal this information.