ZOTAC has started to ship a quartet of its mini-PC models including Microsoft Windows 8.1 with Bing pre-installed. We have covered a few releases of ZOTAC's Zbox mini PCs here on HEXUS over the last couple of years. These very compact PCs are often sold as barebones or fully kitted out 'PLUS' models including RAM and a fixed storage device. Now, thanks to Microsoft's Windows 8.1 with Bing 'promotion' it looks like ZOTAC will be able to ship "an instant out-of-box computing experience," without the usual Windows installed price premium one might expect.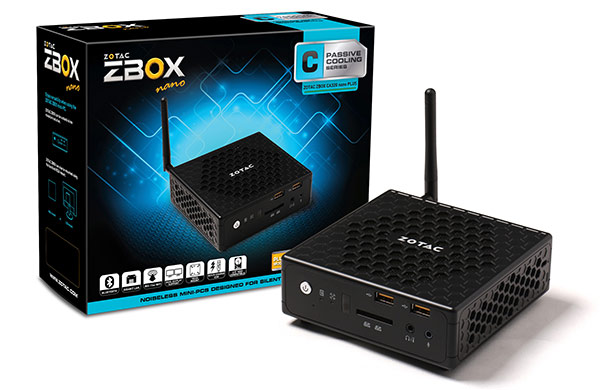 The four models initially shipping with Windows 8.1 with Bing are shown in the specification table below. You will notice that these are all 'everyday computing' targeted mini PCs. Some if not all are fanless designs and there isn't an Intel Core processor in this bunch. Also they are all supplied with just 2GB of DDR3 RAM and 64GB of SSD storage to get you started. Probably this is more or less the best spec ZOTAC could manage to qualify for Windows 8.1 with Bing free (or reduced) pricing from Microsoft.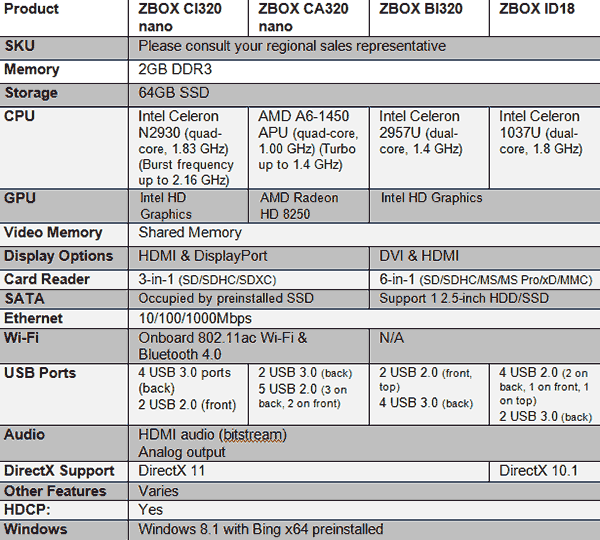 Tony Wong, CEO of ZOTAC International said "Users requested we include Microsoft Windows with the ZBOX mini-PCs so the system is ready to use right off the shelf". He went on to explain that "We've been listening and thanks to Microsoft's introduction of Windows 8.1 with Bing, we're able to give buyers the full Windows experience in a mini-PC form factor at an excellent value".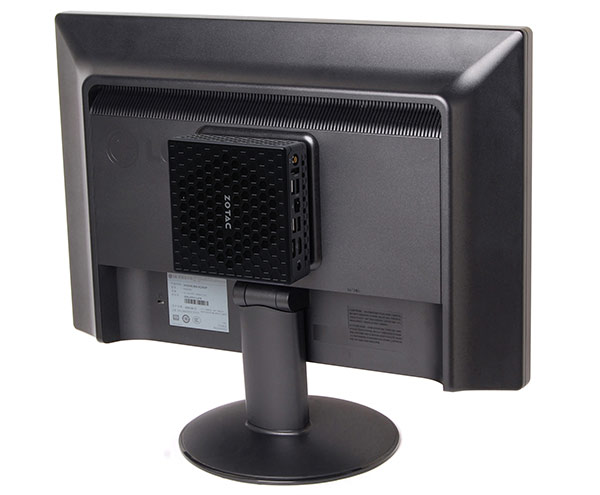 These mini PCs will be shipping worldwide and available with language packs included as follows; English, Traditional Chinese, Simplified Chinese, French, Brazilian Portuguese, Spanish, Italian, Portuguese, German, Japanese and Korean. However we are told other languages will be downloadable if not included in that list. Also ZOTAC will provide appropriate regional power outlet adaptors.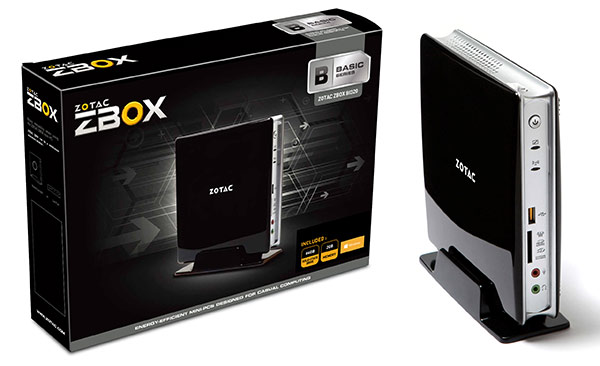 We don't have pricing details from ZOTAC but these will have to be sub US$250 retail products to qualify for Microsoft's Windows 8.1 with Bing special offer.