Taiwanese PC and accessories maker Gigabyte has today announced a new member of its BRIX Gaming range of mini-PCs. The diminutive new offering is called the BRIX Gaming DIY PC Kit. This compact barebones system pairs the core performance components of an Intel Core i5 4200H processor and Nvidia GeForce GTX 760 GPU. We are also told that an Intel Core-i7 based version will follow, in August.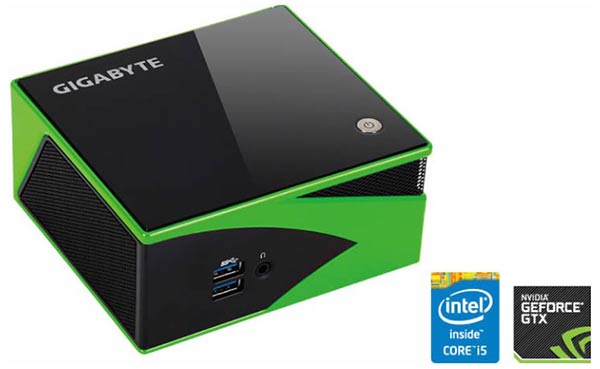 To make your own PC system based upon the BRIX Gaming DIY Kit all you will need is memory, a fixed storage device and an OS. Gigabyte has equipped the barebone system with two SO-DIMM DD3L slots and support for both mSATA SSD and standard 2.5-inch SSD / HDD installations.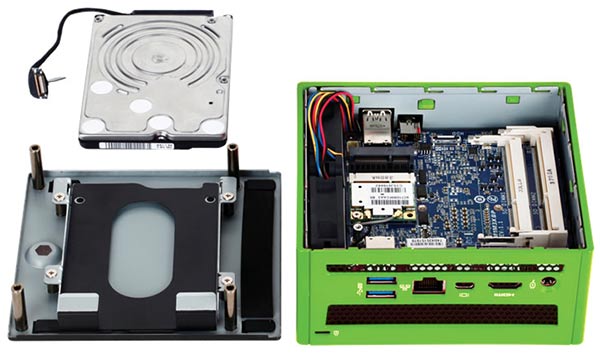 Additional features of the system include four USB 3.0 ports (2x front plus 2x rear), headphone socket, an HDMI port, a DisplayPort, a Gigabit Ethernet port and a Mini PCIe module with IEEE 802.11 a/b/g/n/ac Wi-Fi and Bluetooth 4.0 is installed. The BRIX system also requires its external power brick. It is bundled with a VESA bracket which enables the system to be discretely fixed to the back of a suitable monitor/TV.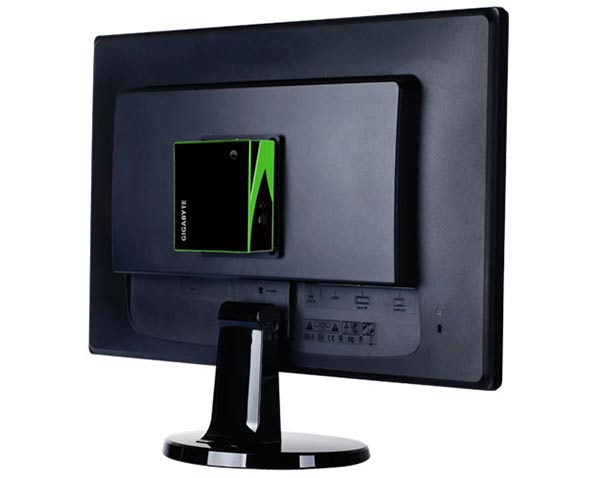 Henry Kao, VP of GIGABYTE Motherboard Business Unit described the new barebones system as "the perfect showcase for Intel and Nvidia's exceptional technologies". He added that "The BRIX Gaming packs a high-performance, desktop-class processor and GPU that is highly suited to processor-intensive creative applications and 3D gaming titles. It is a great example of the type of innovation GIGABYTE is delivering for the desktop PC space."
Gigabyte boasts that its new little black and green system is "ideally suited" to a range of tasks including image design, video editing and 3D gaming. The choice of components does sound particularly potent for such a small form factor machine. We have been told by Gigabyte that the Nvidia graphics in this system is indeed a desktop GTX 760 component, albeit a lower voltage version with slightly reduced clock speeds. However, even with this consideration, we are worried that the system might be quite loud when used for demanding apps or games.