At a launch event in Japan yesterday Fujitsu announced its first workstation laptop with PalmSecure authentication technology is to be made commercially available. The new security feature scans through the palm of a users hand for authentication, detecting the unique pattern of their blood veins.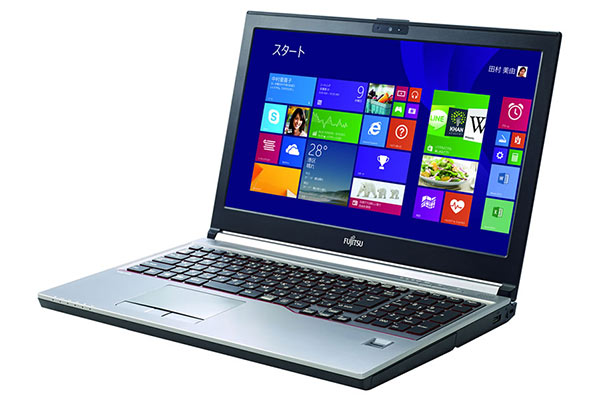 The Celsius H730, a new model from the Fujitsu Workstation Celsius series of enterprise PCs will become available from mid-December. Along with PalmSecure, this laptop PC comes with the latest Microsoft Windows 8.1 OS, a 4th gen Intel Core i7 vPro processor and NVIDIA Quadro graphics. The standard models, starting from £1330, come equipped with a fingerprint authentication sensor, security chip and smart card slot but can be configured to have the compact PalmSecure system built-in.


How it works
The latest PalmSecure identification technology allows the palm-vein identification hardware to be used in a wider range of situations. Fujitsu's new tech radiates the palm with near-infrared rays which are absorbed by the deoxidised haemoglobin in the palm veins, causing them to appear as a black pattern. This is then turned into reference codes and used for comparison. With veins being an internal part of the body with a range of differentiating aspects, and the fact that the biometric data itself is destroyed once the code is generated, recreating/stealing an identity is said to be extremely difficult.
Fujitsu LSE delisting
In other Fujitsu related news, this week we also heard of the Japanese company's plans to withdraw from London Stock Exchange in bid to cut costs. The delisting is anticipated to finish by the end of January 2014 and liquidation is expected to complete by March 2015. Fujitsu was originally listed on the London and New York stock exchanges in the early 1980s to give the company an international presence and when it wasn't such an easy-peasy task to buy and sell foreign stocks. While Fujitsu has had a tough year this year this delisting is mainly a sign that "the world has moved on," reports TechWorld.