Hewlett Packard has unveiled the HP ElitePad 900 today. HP calls it a "True Tablet for Business" and says the new tablet "balances a beautiful design with enterprise-grade features, functionality and support". The HP ElitePad 900 is a 9.2mm thick Windows 8 tablet with a 10.1-inch display. The new tablet is powered by an Intel Clover Trail Atom SoC. Further enhancing the tablet's appeal, according to HP, are a variety of "Smart Jackets", which are tablet docking stations. Also the ElitePad 900 supports touch, pen or voice input.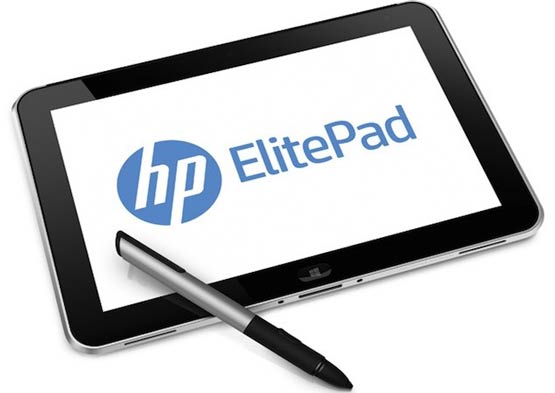 The tablet looks quite pleasing to the eye, especially paired with a Smart Jacket. HP says the tablet is "Precision crafted, with an eye toward fit and finish, the HP ElitePad uses stylish, premium materials such as CNC-machined aluminum and Corning® Gorilla® Glass 2". Just like the Dell Latitude 10 tablet announced just over a week ago, HP is pitching its tablet as a device to please both consumers and enterprise; business and security features in a desirable package. The Latitude 10 and the ElitePad 900 share many of the same features but HP's effort looks more appealing and has a wider range of custom peripherals announced for it.
Interestingly HP has made the ElitePad 900 "self-serviceable" for customers by making the product easy to disassemble into its main constituent parts; motherboard, display, battery and unibody chassis, "helping reduce downtime and keep sensitive data and devices in-house". This is paired with a 1 year standard warranty and LANDesk Management Suite support on the software and security side of things.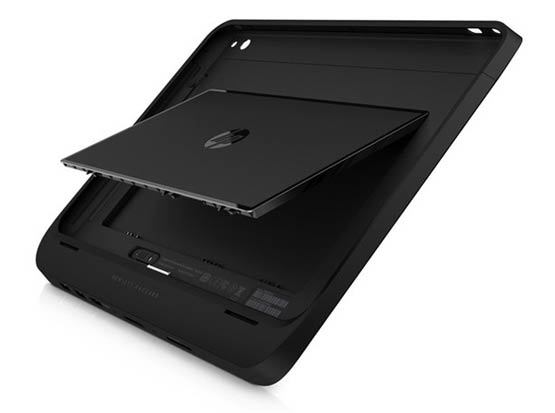 Let us look at the specs for the ElitePad 900 as compiled from the press release blurb:
Display: 10.1-inch, 1280x800 pixels, 16:10 Corning Gorilla Glass 2 screen
Physical: 9.2mm thick, 680 grams
CPU: Intel Atom Z2760 dual-core processor at 1.8GHz
RAM: 2GB
Storage: 32GB or 64GB solid state + SD card
Camera: 8-megapixel main camera + 1080p front facing camera
Input: HP Executive tablet pen, touch or optional keyboard Smart Jackets
Networking: optional 3G/ 4G +Wi-Fi, Bluetooth and NFC
Battery: 10 hours
OS: Windows 8 Pro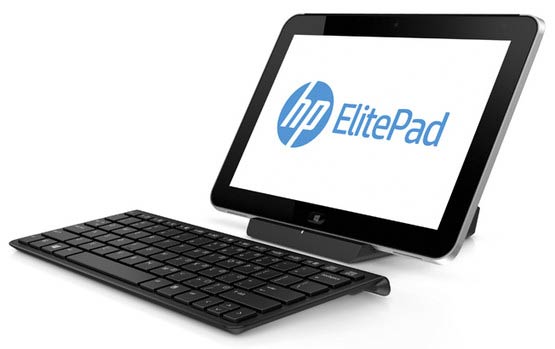 The following accessories have also been announced:
HP ElitePad Productivity Jacket - includes an integrated keyboard, connectivity ports, SD card reader and adjustable viewing angles for a complete computing experience.
HP ElitePad Expansion Jacket - adds USB, HDMI and other connectivity to get more done on the go. Adds even longer battery life when bundled with the optional HP ElitePad Jacket battery.
The HP ElitePad Rugged Case - provides military-grade reliability and enhances the stylish profile of the ElitePad for added protection.
HP ElitePad Docking Station - delivers an enterprise-class desktop experience with an added keyboard and monitor and also charges the tablet. Or, use it to set the tablet up as a secondary screen for phenomenal multitasking.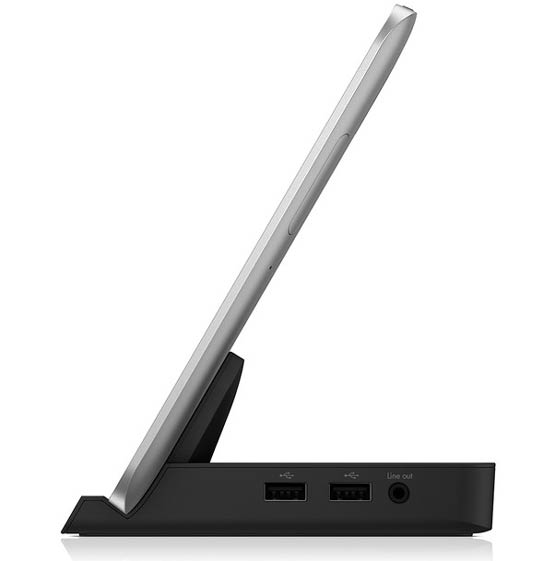 The combination of a smartly designed tablet and useful docking options (Smart Jackets) does make this tablet very appealing. As yet HP has not announced pricing and its availability is still about three months away. ComputerworldUK mentioned that the 32GB version of the HP ElitePad 900 was originally set at $699 but that the price is under review until nearer launch time.