Lenovo looks to have all bases covered in 2012, announcing a comprehensive line-up of desktops and consumer laptops at the Consumer Electronics Show this week.

Let's start off with the ultrabooks…



IdeaPad U310 and U410


Priced from £599, the U310 and U410 feature 64GB SSD drives, up to 500GB of storage and will be available in a variety of colours, including Aqua Blue, Cherry Blossom, Graphite Gray, Ruby Red, Sapphire Blue and Spearmint.

Both ultraboooks are slim and light weighing 1.7kg and 1.9kg respectively and measuring 0.7 and 0.83 inches thick. While the U310 features a 13.3 inch HD 16:9 display with Intel GMA 3000 HD graphics, the U410 comes equipped with NVIDIA GeForce 610M 1GB graphics.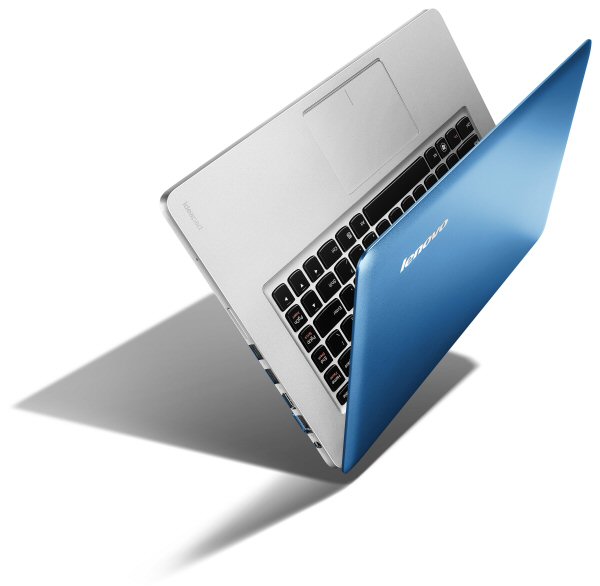 Both versions come equipped with Intel Wireless Display Technology, have up to eight hours of battery life and feature Lenovo's Windows 7 Enhanced Experience tuning.to ensure fast boot times.



IdeaPad S200 and S206


Next up, Lenovo has revealed two mini-laptops, the IdeaPad S200 and S206. Both models are thin and lightweight at 0.91 inches thick and weighing around 1.3kg. Both models come equipped with a 11.6 inch HD widescreen display, have up to four hours of battery life, and come bundled with an integrated HD webcam.

The S200 has an Intel Atom dual core processor and up to 32GB of SSD storage, while the S206 features an AMD dual core processor. Both models will be available from £299 upwards and come in variety of colours, including Cotton-candy Pink, Crimson Red, Electric Blue, Graphite Grey and Pearl White.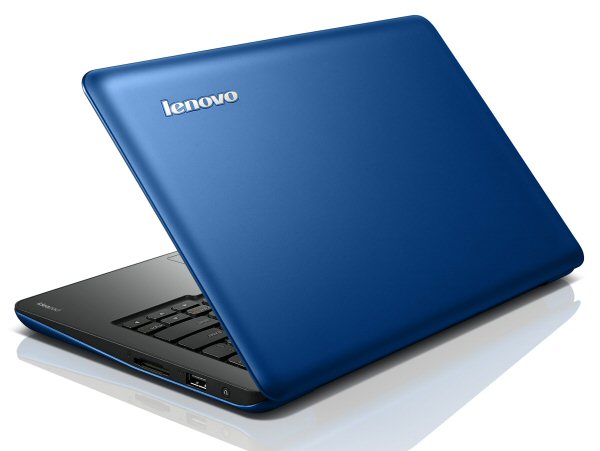 IdeaPad Y480 and Y580


Two new laptops powered by the Intel Core Processor family and priced from £799 will also be available this year from Lenovo. While the Y480 boasts a 14 inch HD screen, the Y580 has a 15 inch display. Both feature up to NVIDIA GeForce GTX660M 2GB GDDR5 graphics and include Dolby Theatre V4 audio, optional TV tuners and Intel Wireless Display Technology.

The Y580 supports a HD camera with night view and a back-lit keyboard.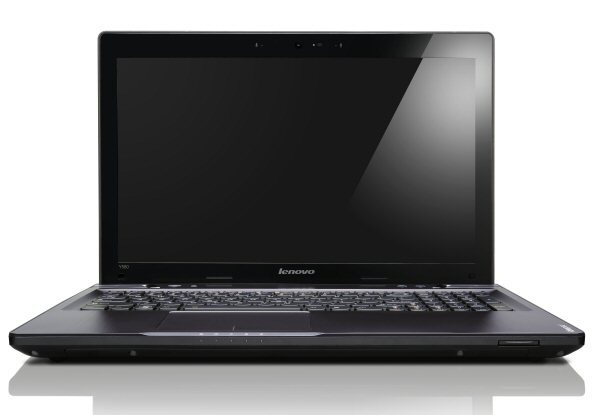 IdeaPad Z580, Z480, Z380


The latest additions to Lenovo's Z series include three new models that are available in a variety of colours, including Amber Orange, Apple Green, Cherry Red, Coral Blue, Graphite Grey, and Peony Pink.

Boasting up to NVIDIA GeForce GT640M 2GB graphics with DirectX 11, the three models are available with screen sizes of 13.3, 14, or 15.6 inches, and have a backlit LED HD display (1366x768,) an integrated DVD or Blu-ray drive, a HDMI output and feature Intel Wirelss Display technology.

Products in the Z series will be priced from £499.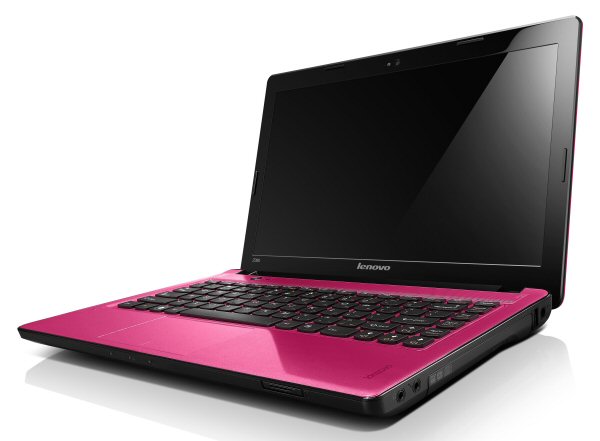 Lenovo G480, G580, G780


The G range is billed as Lenovo's affordable laptops. Starting at £349 the three new models offer three different screen sizes, 14 inch, 15.6 inch and 17.3 inch HD screens. All models feature the OneKey Rescue System for data backup and recovery and Veriface facial recognition, as well as basic multimedia functions at an affordable price.



IdeaCentre B540 and B340


The new IdeaCentre B Series all-in-one desktops are priced from £549 and are designed for gaming performance. The B540 features a 23 inch full HD screen, optional 3D vision and up to NVIDIA GeForce GT 650M 2GB graphics with DirectX 11. The B340 features a 21.5 inch HD touch-screen display.

Both models can be configured with OneKey TV and feature a 720p HD webcam, a DVD or Blu-ray player and touch-optimised multimedia applications.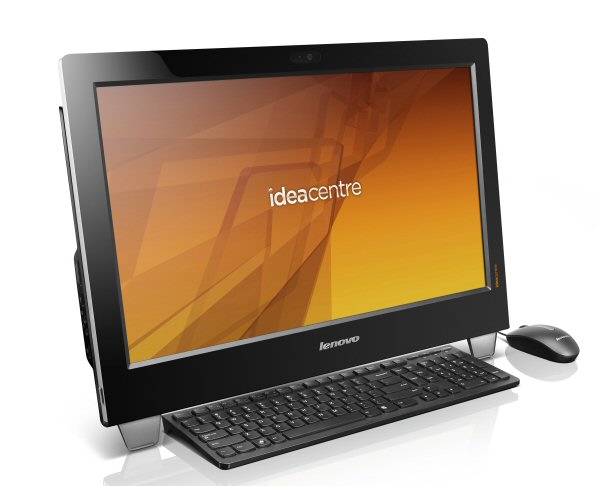 IdeaCentre K430


The latest addition to Lenovo's tower desktop range features optional dual graphics support, up to 32 GB of DDR3 memory and up to 4TB HDD and 128GB SSD storage. The Universal Storage Module interface on the front makes it compatible with other USM portable hard drives and a power control switch allows users to switch between turbo, auto and cool running modes.

It features intensive multimedia support and dual graphics cards featuring NVIDIA SLI or ATI CrossFireX technology and optional twin hard drives in a RAID0 configuration.

The K430 model will be available from £499.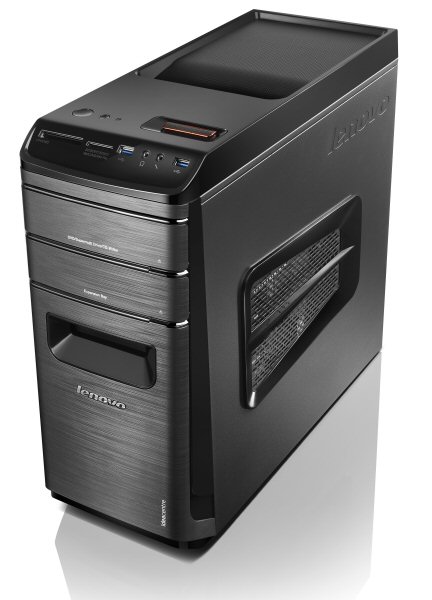 Lenovo H520


Finally, the H520 will be available priced from £399 and is billed as a "slim solution for home computing, at half the size of a standard desktop PC." It will feature Lenovo's new interface (Lenovo Assistant) and users can choose to cram in up to 8GB DDR3 RAM, and up to a 2TB hard drive.

Firm release dates are yet to be announced. For more information, check out Lenovo's YouTube Channel during CES.