Dell has itself a wide range of all-in-one PCs for the home consumer - including its high-end XPS One and its trimmed-down Studio One - but there hasn't been an all-in-one business solution... until now.
Enter the Vostro All In One, a clutter-free system that Dell claims is a result of an online poll asking small business users in China, India, France, Germany, Spain, the UK and the US what irks them most. According to the poll, the biggest headaches are cramped spaces and overcrowded desks.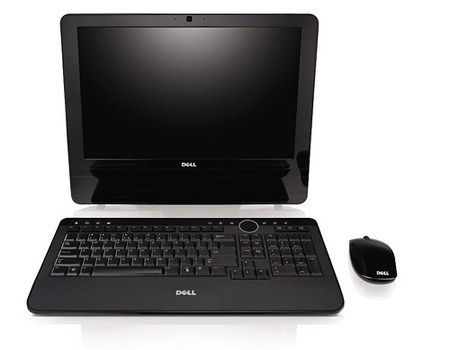 Hoping to free up space, Dell reckons the Vostro All In One saves up to 79 per cent more room than a traditional desktop and monitor setup.
Dell's base configuration, priced at £629, consists of a 19in display, a 2.6GHz Intel Pentium dual-core processor, 2GB of RAM, a 160GB hard drive and a built-in DVD writer. Optional upgrades include a choice of Intel Core 2 Duo processors and integrated Wi-Fi.
The Vostro All In One is available immediately in China and Japan, and will be coming to Europe next month. What we really like is the optional desk mount, this'll definitely free up some room: