Radxa is readying an affordable new Rock Pi single board computer for launch. So far - so ordinary. However, the Rock Pi X comes packing an Intel Atom x5-Z8300 Cherry Trail processor, which means good support in Windows 10, as well as a wide choice of Linux distribution to install as the OS. Moreover, the Rock Pi appears to be very competitively priced, starting at just US$39.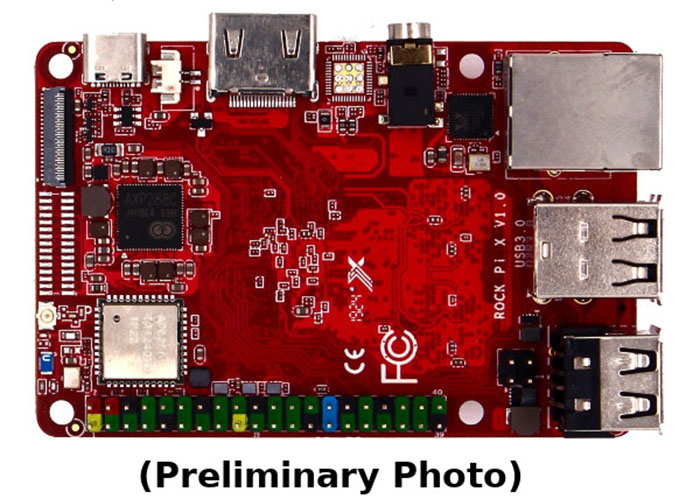 There will be two versions of the Rock Pi X made available, and these will be available with various Ram configurations. Model A boards are cheaper as they won't include 802.11ac Wi-Fi or Bluetooth 4.2, but they will still include the Gigabit Ethernet, as present on the Model B.
The model type / RAM permutations, with pricing, are clearly bullet pointed below:
Rock Pi X Model A with 1GB RAM – $39
Rock Pi X Model A with 2GB RAM – $49
Rock Pi X Model A with 4GB RAM – $65
Rock Pi X Model B with 1GB RAM – $49
Rock Pi X Model B with 2GB RAM – $59
Rock Pi X Model B with 4GB RAM – $75
If you aren't familiar with the Intel Atom x5-Z8300, it is a 14nm 4C/4T processor originally launched back in Q2 2015. Its CPU cores have a base/boost of 1.44GHz/1.84GHz, and the iGPU with 12EUs can run between 200MHz and 500MHz. The chip has a TDP of 2W and was a popular choice for Windows 10 2-in-1s from 2015 to 2016. Intel's similar but faster clocked Atom x7-Z8700 processor was used by the Microsoft Surface 3.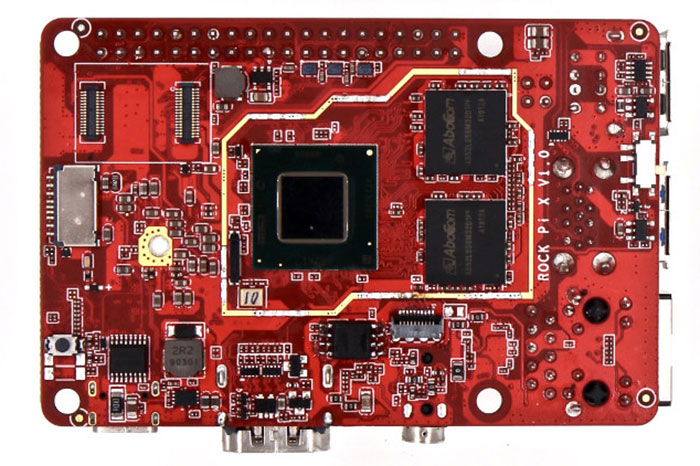 You would need to buy a Rock Pi X with at least 2GB of RAM for Windows 10 64-bit. Interestingly, the built-in eMMC storage seems to require the user adding a chip they source themselves.
Other key specs of the Rock Pi X, not mentioned above, are its microSD card slot for storage, an eMMC flash storage socket, an HDMI 1.4 port, headphone jack, mic jack, a USB 3.0 ports, two USB 2.0 ports, a USB Type-C OTG port, and a 40-pin GPIO connector. Physically the Rock Pi X boards are comparable to the Raspberry Pi 'credit card size' at 85 x 52 x 18mm.
We don't have information regarding availability at the time of writing.