MSI claims to have redefined gaming PCs with its new "savagely stylish" Trident X desktop tower. It is a 'real compact PC' of 10 litre capacity without any external power adapter, as it packs an SFX PSU within its chassis. Despite its modest size the Trident X can deliver a weighty processing punch, configured with up at an Intel Core i9-9900K, and an Nvidia GeForce RTX 2080 Ti. If you every need to upgrade or swap out parts it is also said to be "easy to upgrade" with component access from both sides.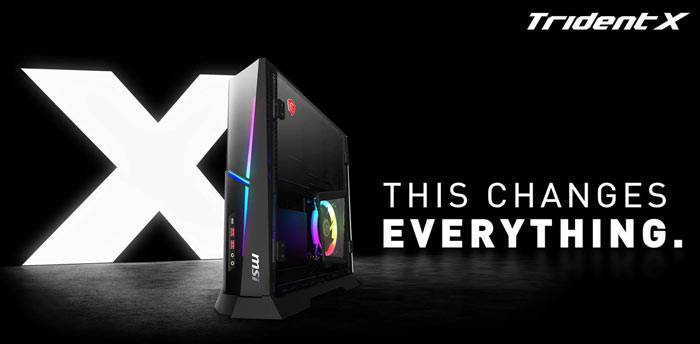 The appealing quality of the MSI Trident X has foundations in its construction. Having some of the best consumer components in a relatively compact system is attractive, and MSI has constructed the system to make these components easy to upgrade and to keep cool. The left side panel covers the GPU install area with a mesh window, and the right side tempered glass 'door' (swappable with a black panel option) opens for you to access CPU, memory and SSD/HDD components.
Compact systems usually suffer from poorer airflow and thus can fall victim to thermal throttling. MSI asserts it has got you covered with its 'Silent Storm Cooling' which utilises three separate airflows (CPU, GPU, and PSU) to individually cool different heat-generating components.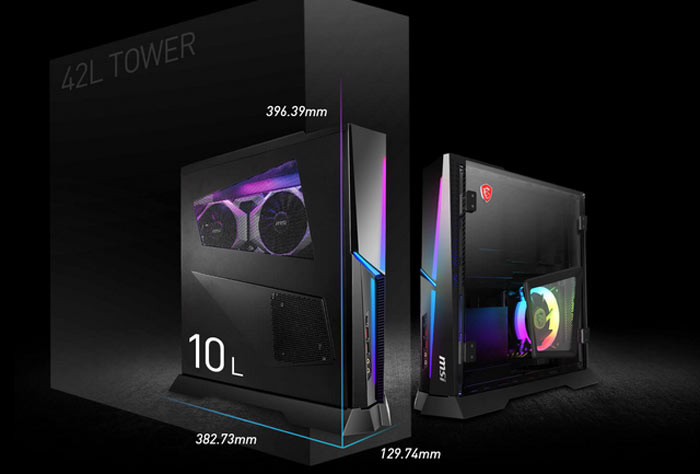 MSI's Mystic Light RGB lighting system is present and you can select lighting schemes to match various PC components and peripherals and various effects.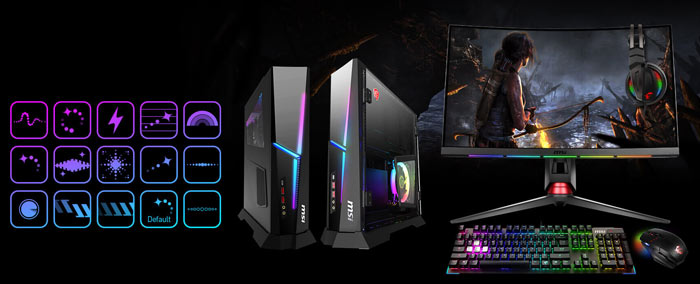 The last feature MSI chose to highlight was the inclusion of Nahimic 3 immersive 7.1 virtual surround sound. It says this built-in 3D sound system is amazing in games, music and movies alike.
The MSI Trident X compact gaming PCs will become available from November priced at $2,299 and up. For full hardware spec options please check out the table below.