Apple usually doesn't have a very long gap between product unveiling and availability but that's not been the case with its iMac Pro computer. Originally unveiled back in early June at the Apple WWDC, these AiO workstation computers are set to become available from tomorrow (Thurs 14th Dec). This powerful computer incorporates Intel Xeon CPUs with up to 18 cores, an AMD Radeon Pro Vega GPU with up to 16GB of HBM2, plenty of fast RAM and storage options, behind a bright and colour rich Retina 5K display.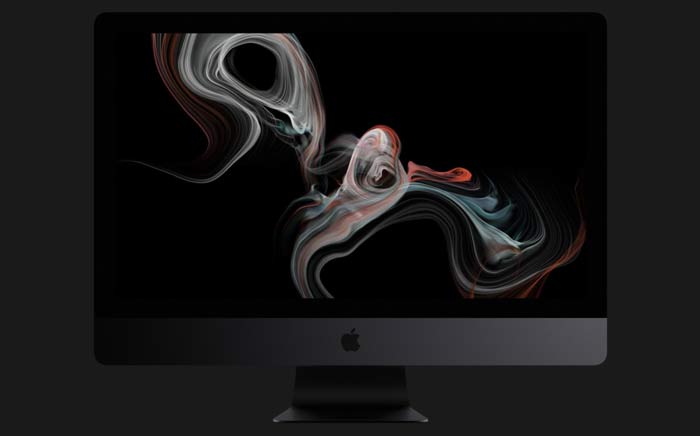 To recap on what Apple is offering here, the base iMac Pro machine costs $4,999 and includes the following specs; an eight-core Intel Xeon processor, an AMD Radeon Pro Vega 56 with 8GB of HBM2, 32GB of DDR4 2666MHz ECC RAM, and 1TB of SSD storage. All those aspects are upgradable, at least at purchase time and you can pay extra to configure a 10- or 18-core Xeon, an AMD Vega Pro 64 with 16GB of HBM2, 64GB or 128GB of Ram and SSD storage of 2TB or 4TB built-in.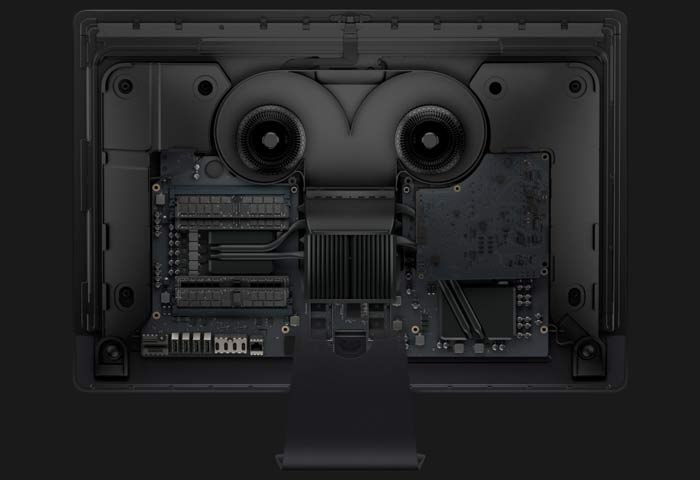 There are certain constants with this iMac Pro such as the display. It's a 27-inch 'Retina 5K display' with 5120‑by‑2880 resolution with support for billions of colours, up to 500 nits of brightness, and support for wide colour gamuts (P3). Usres can connect up to two more 5K displays or four more 4K 10-bit displays for more screen working space.
10Gb Ethernet is built in, as is Wi-Fi 802.11acm and BT 4.2, and you can also connect / interface via 4x Thunderbolt 3 (USB Type-C) ports, 4x USB 3.0 ports, and SDXC card slot. Other useful features are the built-in 1080p FaceTime camera, 4x microphones, stereo speakers, plus the supplied 'Magic Mouse' and Magic Keyboard with numpad. MacOS High Sierra comes pre-installed.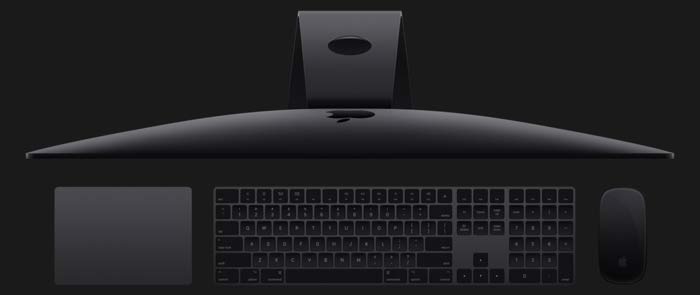 Apple has yet to reveal the upgrade prices beyond the $4,999 base but with high-end options selected we wouldn't be surprised if the price approaches double that of the base model.