Intel's 8th generation Core processors have officially arrived, and though self builders are having to twiddle them thumbs awaiting for retail stock to be replenished, system integrators are gearing up to introduce a wide range of PCs armed with the new hardware.
Proving that the latest-generation systems will come in all shapes and sizes, MSI is presenting one of the first small form factor gaming PCs to come equipped with a Coffee Lake CPU.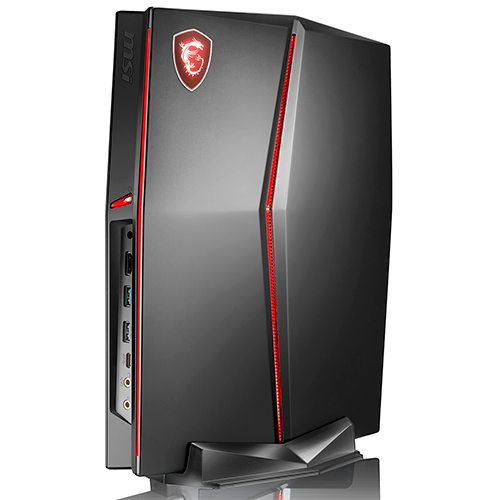 Dubbed the Vortex G25 and first unveiled back at Computex, this slim PC measures 330mm (H) x 43mm (D) x 279mm (W) in size yet promises the power of a traditional desktop minus the bulk. On the inside of the 2.5-litre chassis, MSI has managed to shoehorn an Intel Core i7-8700 processor, 16GB of DDR4 memory and GeForce GTX 1070 graphics.
There's no mention of Nvidia Max-Q, so it would appear to be full-fat GeForce graphics, and the rest of the specification is similarly meaty. Storage is provided by a 256GB M.2 SSD and a 1TB hard disk, there's Killer DoubleShot Pro wired and wireless networking, and connectivity is well stocked, too.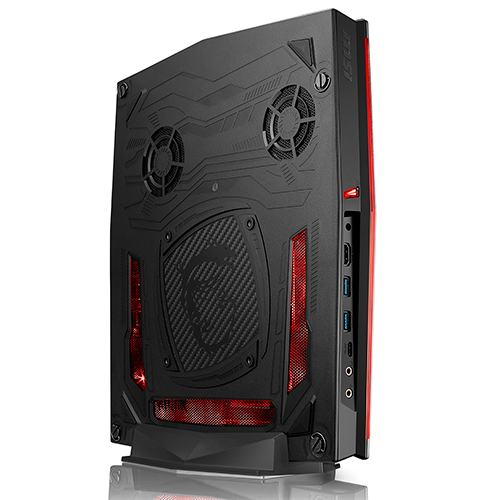 Lining the front and back of the PC are USB 3.1 Gen 2 Type-C, USB 3.1 Gen 1 Type-C, a quartet of USB 3.0, dual HDMI outputs supporting 4K60, SPDIF, as well as headset and microphone jacks and a connector for the external PSU.
One side of the machine highlights the need for powerful cooling, with MSI's dual fans visible from the outside. These are attached to eight heatpipes tasked with drawing heat away from the CPU and GPU, but MSI is clearly confident in Vortex G25's ability and claims that the six-core, 12-thread Core i7-8700 can be overclocked to 4.3GHz.

Pull-ring slotted screws allow for the side panel to be removed, and though the CPU and GPU aren't designed to be upgraded, the SSD, hard disk and memory slots are all easily accessible for future upgrades.
Such tight integration tends not to come cheap, and there is a sting in this tale. The range-topping Core i7-8700/GTX 1070 model is arriving at retail carrying a lofty $1,999 price tag. A second option, touting a Core i5-8400 CPU and GTX 1060 GPU, will fetch $1,499, and both systems are beginning to appear to popular retailers.