Today the Raspberry Pi organisation has launched a new addition to its lineup. The purpose of the Raspberry Pi Zero W is hinted at in its name: it fuses the popular Raspberry Pi Zero with a Wireless LAN and Bluetooth module. Unfortunately it doubles the price compared to the entry level Zero - to $10. The Raspberry Pi Zero W was launched today to celebrate the fifth anniversary of the original Raspberry Pi.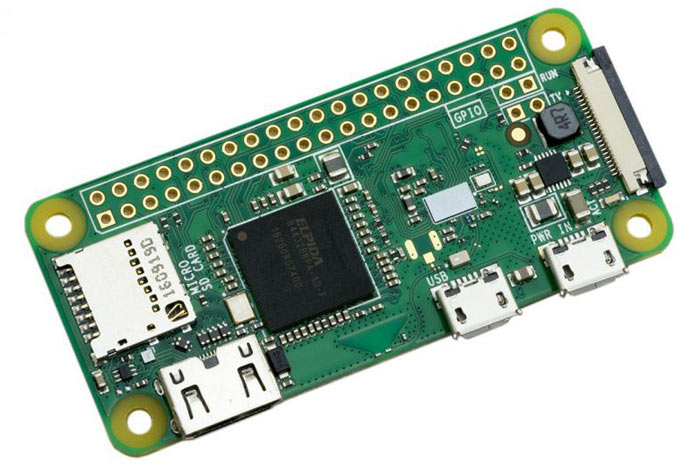 It's double the price of the Raspberry Pi Zero, but for many projects and purposes the built in Wi-Fi and Bluetooth will be worth the extra outlay. According to the specs, the new 'W' model, for short, uses the same Cypress CYW43438 wireless chip as Raspberry Pi 3 Model B to provide 802.11n wireless LAN and Bluetooth 4.0 connectivity. That could help free up the USB port on the new 'W', which would otherwise be needed for a Wi-Fi or BT dongle.
With these additions the full spec list for the new machine is as follows:
1GHz, single-core CPU
512MB RAM
Mini-HDMI port
Micro-USB On-The-Go port
Micro-USB power
HAT-compatible 40-pin header
Composite video and reset headers
CSI camera connector
802.11n wireless LAN
Bluetooth 4.0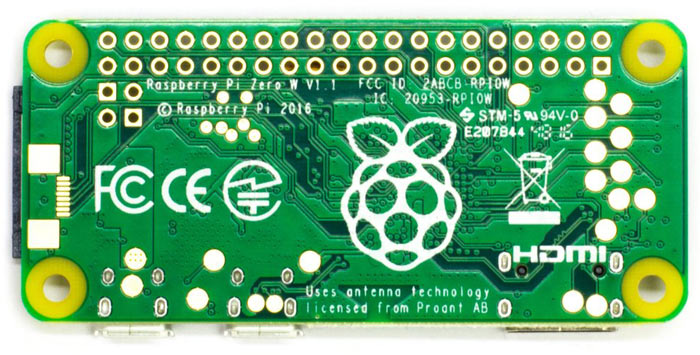 Alongside the new RasPi, the organisation has collaborated with Kinneir Dufort and T-Zero to create an official injection-moulded case. This case matches the official case for the Raspberry Pi 3 and provides the 'W' with flexible top plate options; a blank one, a camera lens cutout case, or a wide GPIO aperture case (see image below).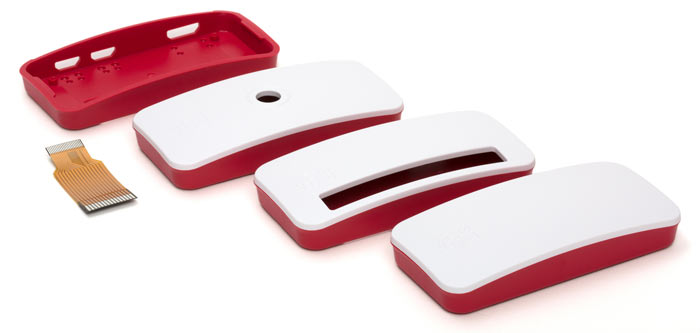 Today the Raspberry Pi organisation also announced more Zero distributors worldwide. You can go to here and scroll down to find out the distributors in your country. Here in the UK/Ireland you can get the new Raspberry Pi Zero W from Pimo Roni, The PiHut, and ModMyPi today. Though it is headlined as a US$10 device, the cheapest I could find it in the UK is £9.60.