We haven't looked at the periodical Backblaze hard drive reliability stats for a while. As the cloud storage firm has recently added 8TB drives into its drive mix I thought it was worth a look over the latest reliability data tables.
Backblaze stores over 250 petabytes of data across nearly 70,000 spinning hard drives. In the most recent quarter it added over 7,000 new drives to its storage arrays – so it has a lot of experience and data concerning the performance of these drives, especially with regard to the irksome statistic of failure rates. The firm likes to try lots of drives, looking for a sweet price, performance and reliability balance. In the Q2 2016 reliability table, below, it lists data-only drives (not used for OS) and the table doesn't include any drive model of which there are fewer than 45 units in use.
The adoption of 8TB HDDs began with 45 HGST HUH728080ALE600 Helium filled drives, this appears to be a test batch as Backblaze says that buying any more "did not make economic sense". However, assessing them while waiting for the price/GB to become more acceptable must have been judged to be wise. With an admittedly small sample size of just 45 these HGST drives have been faultless thus far.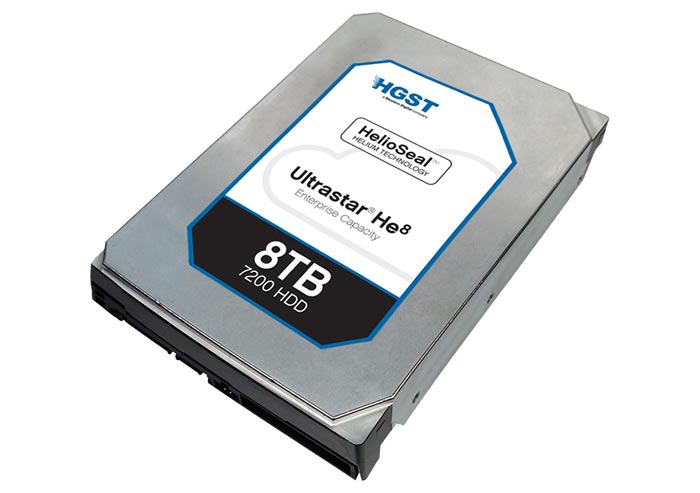 During the most recent quarter Seagate's 8TB ST8000DM002 drives became available at an economically sensible price for Backblaze so it went and purchased 2,720 of these. You can see in the table that they have suffered a failure rate of just over 3 per cent. According to the Backblaze blog writer such a rate of failure is "more than acceptable" to the company so it will likely continue to increase density using the Seagate 8TB drives as they are cheaper than HGST's equivalent capacity HDDs.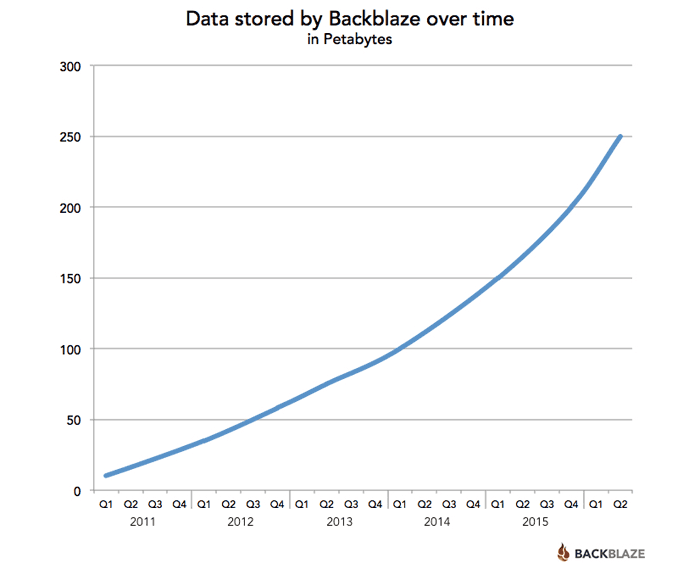 Please keep in mid that the HDD reliability data, while interesting, will likely not mirror general consumer failure rates of the same makes / models of drives. Backblaze uses these drives in its 45/60 device cloud data centre Storage Pods running 24/7.