Samsung first unveiled the PM1633a 15.36TB SSD back at the 2015 Flash Memory Summit in August. Today it has started shipping the device, claiming it to be the world's largest capacity (15.36TB) SSD for Enterprise Storage Systems.
The Samsung PM1633a uses a 12Gb/s Serial Attached SCSI (SAS) interface and comes in a 2.5-inch form factor. Its compact dimensions facilitate the deployment of twice the number of drives in a standard 19-inch 2U rack, compared to 3.5-inch drives, says Samsung.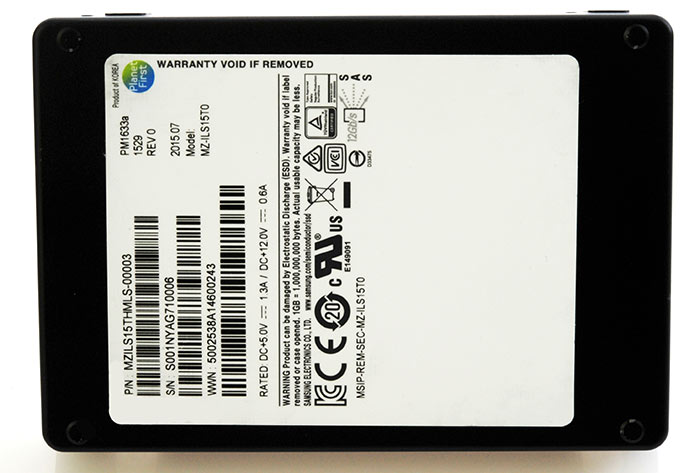 Jung-bae Lee, SVP of the Memory Product Planning and Application Engineering Team, Samsung Electronics, said that the PM1633a ultra-high capacity SAS SSD was created to satisfy the demand from enterprise storage system makers. Furthermore Lee vowed that Samsung would stay ahead of the pack with faster and more capacious SSDs using its advanced 3D V-NAND memory technology.
As you would expect this SSD drive is no slouch. Samsung quotes the following performance figures for the PM1633a:
Read: 200,000 IOPS
Write: 32,000 IOPS
Sequential read/write: 1,200MB/s
The performance of the drive stems from its V-NAND flash technology, its proprietary controller, and firmware technology, says Samsung. The 12Gb/s SAS interface performance is aided by a total of 16GB of DRAM cache.
With an enterprise product, reliability and durability are also key watchwords and Samsung hasn't neglected these according to the specs and figures quoted. The 15.36TB PM1633a drive supports 1 DWPD (drive writes per day), which means 15.36TB of data can be written every day on this single drive without failure, says Samsung. It claims that the PM1633a "can write from two to ten times as much data as typical SATA SSDs based on planar MLC and TLC NAND flash technologies". Another aspect of the drive designed with dependability in mind is its "highly dependable metadata protection mechanism" in addition to supplied data protection and restoration software tools.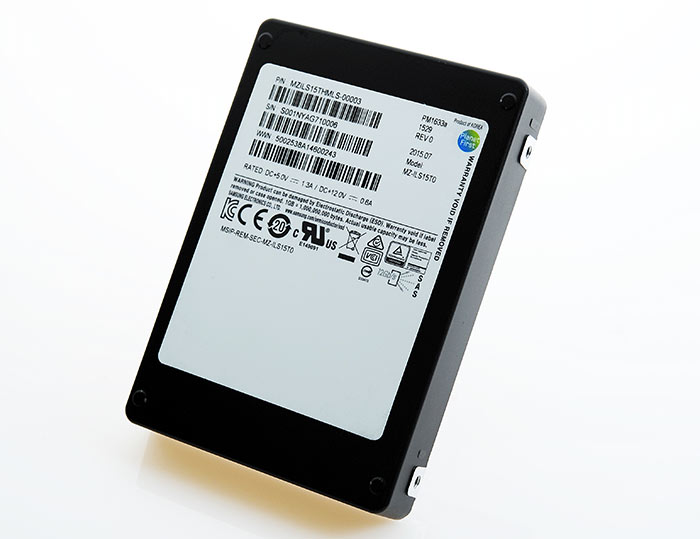 As mentioned in the intro Samsung is now shipping the PM1633a. The headlining 15.36TB density model out now will be accompanied by 7.68TB, 3.84TB, 1.92TB, 960-gigabyte (GB) and 480GB models later this year.