ZOTAC has launched its first PCI Express based SSD solution, the SONIX 480GB PCIe SSD. It says the new drive (probably the start of a range) targets enthusiasts and will be attractive for pursuits of serious gaming and productivity. As many readers will know the PCIe interface facilitates far greater performance than the same chunk of NAND in a 2.5-inch SATA form factor. Specifically ZOTAC claims "read and write speeds up to four times," better than a 2.5-inch SATA SSD.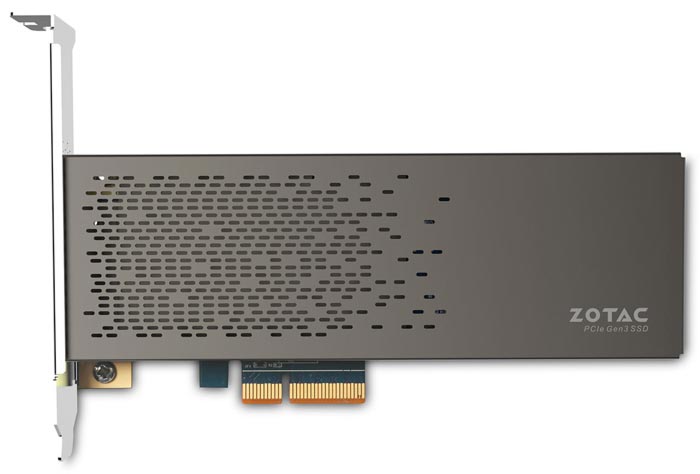 The ZOTAC SONIX 480GB PCIe SSD offers the following key specifications:
Capacities: 480GB
Phison E7 controller
3000 PE Cycle and up to 698 TBW
NVME 1.2 PCIe Gen3 x4
Toshiba MLC NAND Flash
Seq. Read: up to 2,600MB/s
Seq. write: up to 1,300MB/s
512MB DDR3 high-speed cache
Important performance components of the SONIX as highlighted by ZOTAC are its NVMe 1.2 PCIE Gen3 interface with x4 lanes, its 512MB DDR3 of high-speed cache, its Phison E7 controller, and its stacked Toshiba MLC flash memory.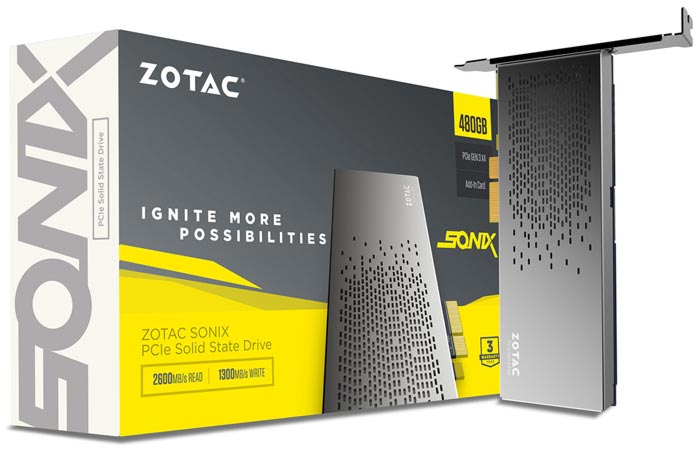 As with any component in your PC, speed isn't the be all and end all, and ZOTAC has engineered the SONIX to offer reliability and durability with technologies such as End-to-end Data Path Protection and Dynamic Wear Leveling. The SONIX 480GB drive has a quoted MTBF of 2,000,000 hours. ZOTAC bundles its new PCIe SSD with both standard and low profile brackets and the flash storage chips are protected in a durable and stylishly minimal perforated metal housing/shroud.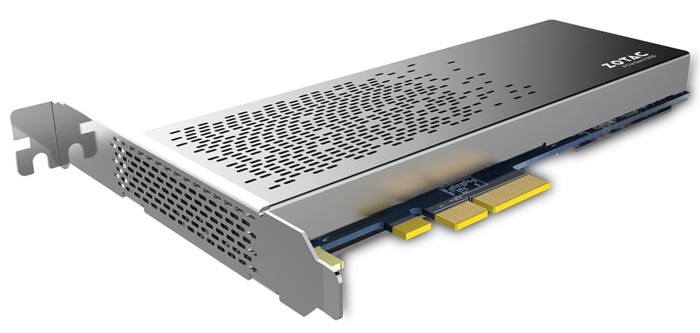 Pricing and availability details are yet to be released.