Plextor is preparing to reveal the successor to its M6e, one of the first PCIe SSDs to hit the market. However it won't be the M7e, but the M8Pe which will be promoted by Plextor, at CES2016 next week.
What happened to the M7e? It is rumoured that this planned successor to the M6e was canned this summer, in the face of strong competition from Samsung. Plextor simply didn't feel it could launch the PCIe 2.0 based product as Samsung hit the market with a PCIe 3.0 product using the NVMe protocol. Now it is ready to compete again and will show off its latest and greatest SSD at the CES.
According to PCWorld the Plextor M8Pe features both the PCIe 3.0 interface and uses the "insanely fast" NVMe protocol. Plextor is yet to reveal the key performance read/write speeds, it's probably saving that info for next week. However we do know that this M.2 based SSD promises 4 kilobyte random reads up to 270,000 Input/Output operations per second (IOPS), and 4KB write up to 150,000 IOPS. The M8Pe will also feature proprietary Plextor 'USPs' including the likes of PlexTurbo RAM caching, compression technology, and PlexVault data privacy features.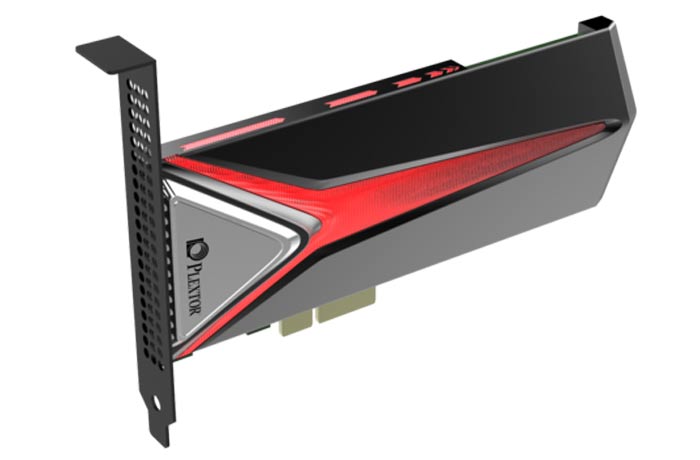 Plextor is aiming this product at both gamers and others who require tip-top performance from their SSD. Along with further performance data we hope to learn about the capacities, prices and schedule of availability for these drives next week.