Macau-based PCs and accessories maker ZOTAC has today launched a new range of SSD drives. The Premium Edition SSD drives will be made available in 240GB and 480GB capacities. ZOTAC's latest 2.5-inch SATA III SSD range will use quad-core Phison SSD controllers and MLC NAND as key components.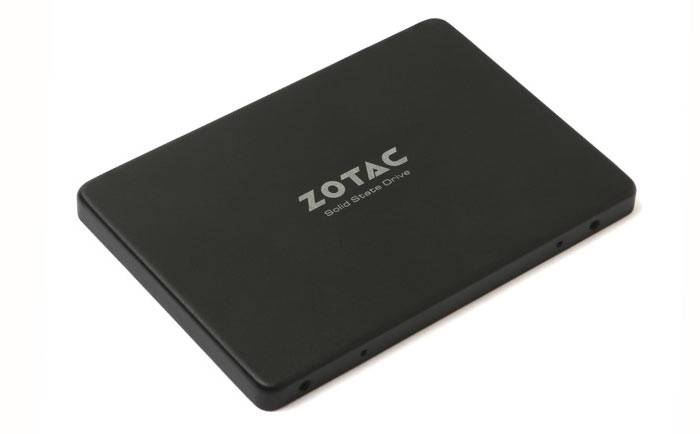 ZOTAC trumpets the speed and efficiency of the quad-core Phison SSD controller and the "marathon reliability" of its choice of Toshiba MLC NAND flash. The new Premium Edition drives rated at up to 480TBW and up to 3,000PE cycles. As installed in your PC, the drives will perform "within a hair's width of the SATA III bandwidth saturation point," delivering sequential read/write speeds of up to 520MBps and 500MBps (240GB version) or 560MBps and 500MBps (480GB version).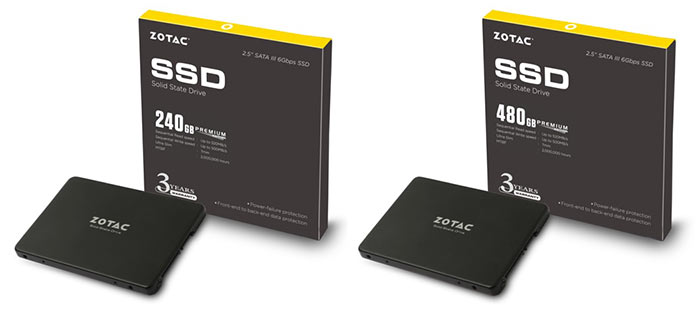 Enhancing the speed and reliability on offer from the core components, ZOTAC's Premium Edition SSDs add in various data protection technologies. In particular ZOTAC has enabled the following data protection tech:
End to End Data Path Protection – detects and corrects any errors along the paths that your data takes between the DRAM, controller, and NAND
SmartECC – reconstructs bad/faulty pages when regular ECC checks fail
SmartRefresh – monitoring the health status of ECC blocks and refreshing blocks intermittently to advance data retention
Power Failure Protection – minimizing the time data is housed in the cache to prevent data loss during unexpected power outage
Dynamic Wear Levelling – ensuring that the use of the NAND is spread out to extend the SSD's lifespan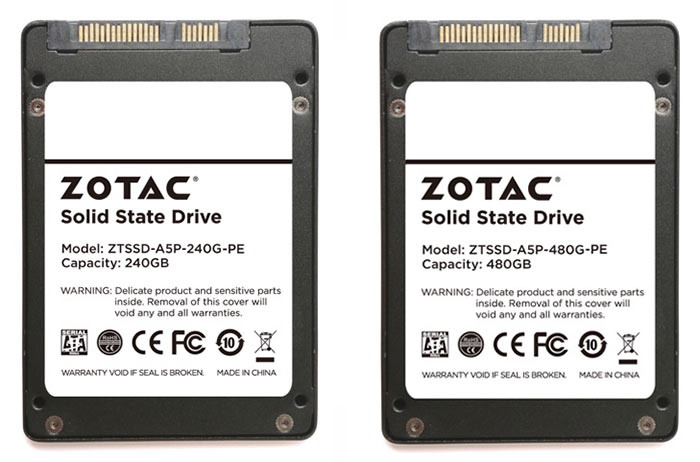 Buyers will receive a 3 year warranty. ZOTAC hasn't released details of its Premium Edition SSD pricing or availability. Full tech specs are listed below.
| | | |
| --- | --- | --- |
| Product | ZTSSD-A5P-480G-PE | ZTSSD-A5P-2400G-PE |
| Capacity | 480GB | 240GB |
| NAND Flash | Toshiba MLC | Toshiba MLC |
| Controller | Phison S10 | Phison S10 |
| DRAM cache | 512MB DDR3 | 256MB DDR3 |
| Sequential Read | 560MB/s | 520MB/s |
| Sequential Write | 500MB/s | 500MB/s |
| Max Active Power | 4.86 Watts | 5 Watts |
| Idle Power | 0.57 Watts | 0.57 Watts |
| Endurance | 480TBW, 3,000 PE cycles | 214TBW |