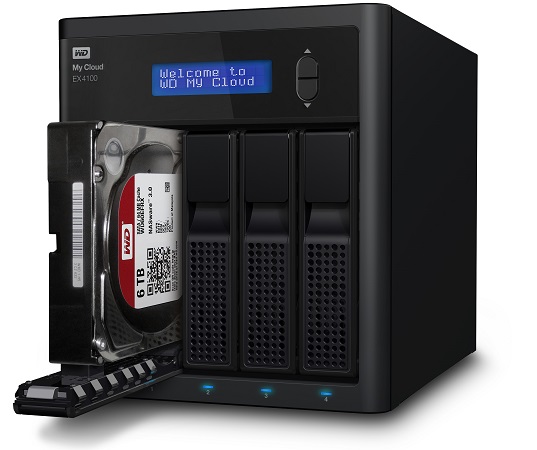 Western Digital has today made some interesting updates to its My Cloud series of network-attached storage (NAS) products. The current My Cloud Expert series is to be updated with two additional models while a new My Cloud Business series has been developed to target small-business customers.
The Expert series, aimed at creative professionals and prosumers, has been expanded with the EX2100 two-bay and the EX4100 four-bay NAS products. Both devices support up to 6TB hard drives resulting in a total storage capability of 12TB for the EX2100 and 24TB for the EX4100 with RAID 0/1/5/10 and JBOD support. Dual USB 3.0 and Gigabit LAN provide the device with external connectivity while dual power ports allow for increased redundancy in the event that one of the external power bricks should fail.
On the hardware side both Expert series NAS products make use of dual-core Marvell Armada processors to help deliver fast read and write speeds and facilitate high-resolution video playback. The Armada 385 and 388 processors are both based on ARM Cortex A9 SoCs capable of up to 1.6GHz. The Armada 385, used in the EX2100, is paired with 1GB of RAM while the Armada 388 is equipped with 2GB of RAM for the EX4100.
The two new models that will form the Business Series, the DL2100 and DL4100, make use of Intel Silvermont Atom processors. The two-bay DL2100 sports the Atom C2350 - a dual-core part with a 6W TDP, 1.7GHz base clock and 2GHz boost clock as well as 1GB of RAM. The four-bay DL4100 uses the Atom C2338 which is largely identical to the C2350 with the exception of additional PCIe lanes, support for more SATA devices and a 7W TDP. The I/O is consistent between the Expert and Business series models.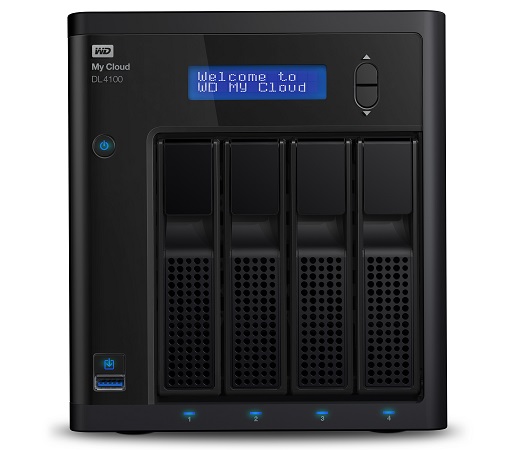 Specifications-aside, the new WD My Cloud arrivals tout features which the company claims set it apart from the competition. These include the ability to daisy-chain additional NAS devices through the dual GbE ports, redundant power-supply support, upgradeable SODIMM memory and a unified customer support ecosystem for the hard drives and the NAS device, if customers purchase WD's My Cloud devices with pre-configured WD hard drives.
Pricing starts at £239 for the EX2100, £359 for the EX4100, £329 for the DL2100 and £499 for the DL4100 in diskless configurations. A multitude of pre-configured options are available with up to 12 and 24TB of storage for the two- and four-bay units, respectively.