SanDisk has announced the release of what it calls the "industry's first enterprise-class, ultra-low latency, memory channel storage solution," - the ULLtraDIMM Solid State Drive. The new storage solution is the result of collaboration between SanDisk and Diablo Technologies. The innovative design of the ULLtraDIMM "closes the last performance gap in current storage infrastructures by placing flash as close as possible to the CPU and applications," says SanDisk.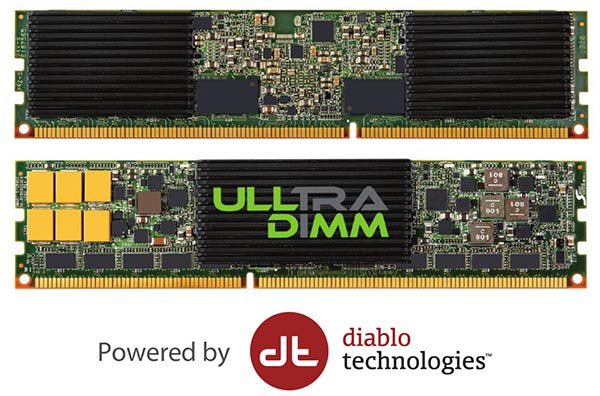 SanDisk is proud to boast that ULLtraDIMM storage outperforms other existing flash storage solutions on the market. As it is connected to the memory bus using the DIMM form factor it can be employed in "any server or blade system found in enterprise today," and is fully interoperable with RDIMMs,we are told.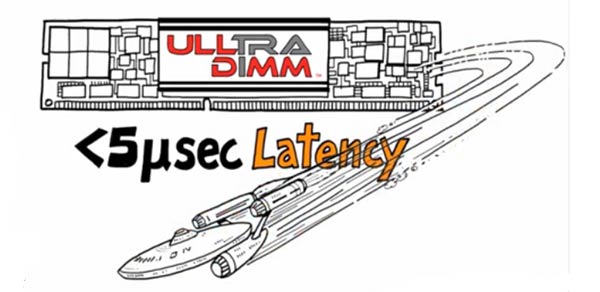 As well as the headline figure of "an astounding 5 microsecond write latency," SanDisk says that latency remains constant as you add further DIMM storage modules, as illustrated by the graph below.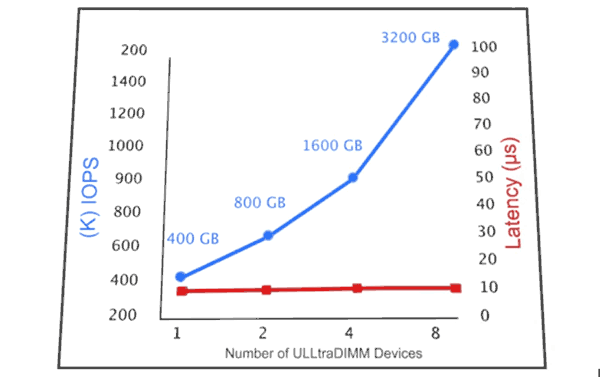 "The SanDisk ULLtraDIMM SSD was designed to expand the reach of ultra-low latency flash storage throughout the data center and scale to meet the requirements of any enterprise application, no matter how bandwidth or capacity intensive," said John Scaramuzzo, SVP and general manager, Enterprise Storage Solutions at SanDisk. "The ULLtraDIMM SSD's linear performance scalability and innovative DIMM form factor allow organizations to deploy flash as their application requirements change, without requiring significant infrastructure investment."
Looking at other performance characteristics, a single ULLtraDIMM offers up to 150K IOPS random read and up to 65K IOPS random write. The ULLtraDIMM utilises 19nm MLC flash and SanDisk's Guardian Technology for management. SanDisk is making the new storage form factor modules available in capacities of either 200GB or 400GB.