Today Samsung announced its first mSATA solid state drive (SSD) with a capacity of 1TB. The drive is part of its 840 EVO series but as it is in the mSATA form factor it is much smaller; it's just 3.85mm thick and weighs in at 8.5g. Samsung suggests the new drive can be used alongside another storage device, even within a notebook, thanks to its compact dimensions and light weight.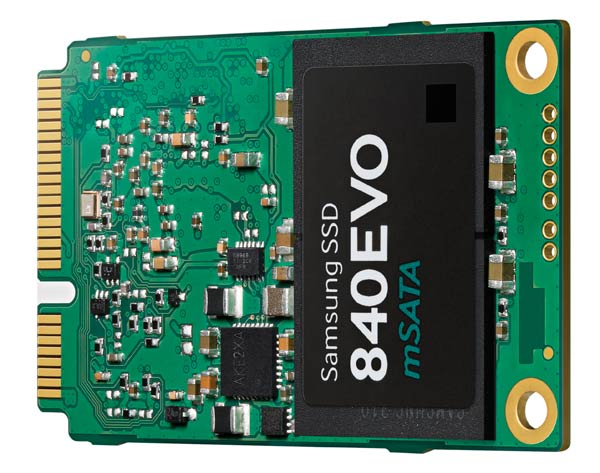 Despite the physical size reduction compared to a standard 2.5-incher, this drive packs in a good 1TB of storage and keeps up to speed with the larger EVO devices, offering 98,000 random read and 90,000 random write IOPS (Input Output Operations Per Second) , as well as sequential read and write speed of 540 megabytes per second (MB/s) and 520 MB/s. To make the 840 EVO 1TB mSATA SSD Samsung used four of its 10nm-class flash memory packages with each package consisting of 16 layers of 128Gb chips.
"With the new mSATA SSD line-up offering up to 1TB of memory and an optimised software tool, we expect that consumers can enjoy high storage volume and performance on ultra-slim notebooks besides desktop PCs," said Unsoo Kim, senior vice president, memory brand product marketing, Samsung Electronics. "We will continue to bring leading-edge SSD products and software solutions with improved quality and reliability, while working on offering higher consumer satisfaction and strengthening competitiveness of our branded memory business."
RAPID mode
The South Korean tech giant boasts that the bundled Samsung Magician 4.3 software solution will allow over 1,000MB/s sequential read speed using a RAPID ( Real-time Accelerated Processing of I/O Data) mode. This software also works on the previously launched 840 PRO SSDs. Drive migration software is also supplied, to help you replace your old system drive with a new Samsung EVO.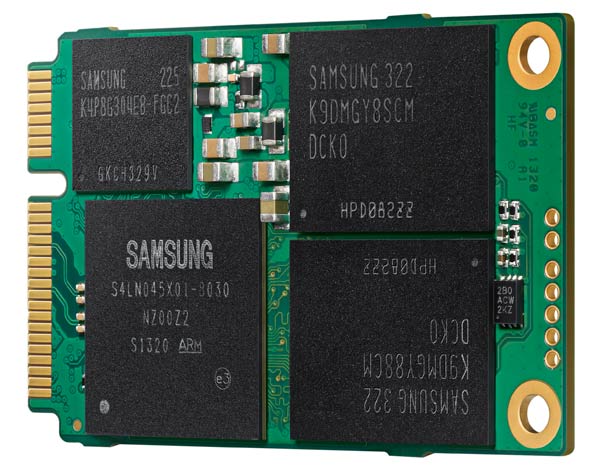 Samsung 840 EVO mSATA drives will also be available with capacities of 120GB, 250GB and 500GB. The drives will be available globally this month with the exact launch date depending upon your region.