Having revamped its performance-orientated SSDNow V+ Series SSDs last month, Kingston has today turned its attention to its value SSDNow V Series line.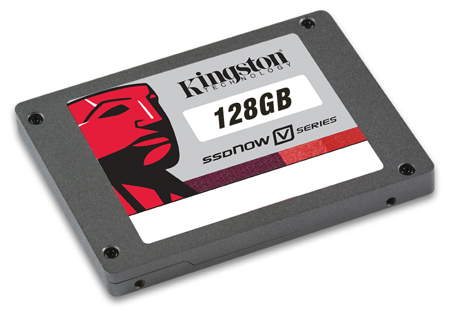 The second-generation drive, available in 64GB and 128GB capacities, comes equipped with the new JMicron 618 controller and promises higher performance than its predecessor, as well as added support for Windows 7's TRIM command.
There's still no sign of TRIM support making its way to Kingston's previous-generation models, but the company's internal benchmarks suggest the new-and-improved 2.5in drive will offer sequential read speeds of up to 200MB/s, whilst write performance hits 110MB/s for the 64GB model and 160MB/s for the larger 128GB drive.
As with Kingston's previous offerings, the drive will be available as a stand-alone unit, or as part of notebook/desktop bundles that include disk-cloning software, drive mounts and SATA cabling.
The 64GB and 128GB stand-alone drives carry a suggested retail price of £112.48 and £195.79, respectively. We're still some way from reaching the £1-per-gigabyte sweet spot, but Kingston's latest range is one of the cheapest available.