Samsung has launched a new range of 2.5-inch form factor SATA interface SSDs. The new Samsung 860 QVO SSD targets the entry-level consumer with a yearning for capacity. The firm uses its own high-density 4-bit multi-level cell NAND flash architecture to deliver drives with up to 4TB capacity. Samsung's headline claim is that the 860 QVO range's combination of capacities and price points delivers terabyte capacities to the masses.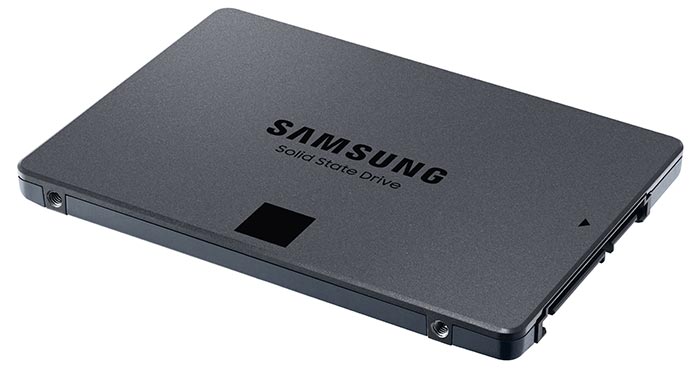 In a canned statement Dr. Mike Mang, vice president of Brand Product Marketing, Memory Business at Samsung Electronics, said that larger capacity storage is in demand from consumers due to the popularity of the consumption and production of more high resolution files. Mang mentioned the usual suspects, such as 4K videos and graphics-intensive games as being major capacity crunch contributors. Samsung intends to directly address the demand for "fast performance, reliability and value," with its new 860 QVO range.
Samsung's performance claims for these SATA drives is in line with what one might reasonably expect. In its own tests an 860 QVO SSD exhibited sequential read and write speeds of up to 550 megabytes per second (MB/s) and 520 MB/s, respectively. That is on a par with contemporary 3-bit MLC SSD, "thanks to Samsung's latest 4-bit V-NAND and the proven MJX controller". Samsung added that the drive uses Intelligent TurboWrite technology for sustained performance levels.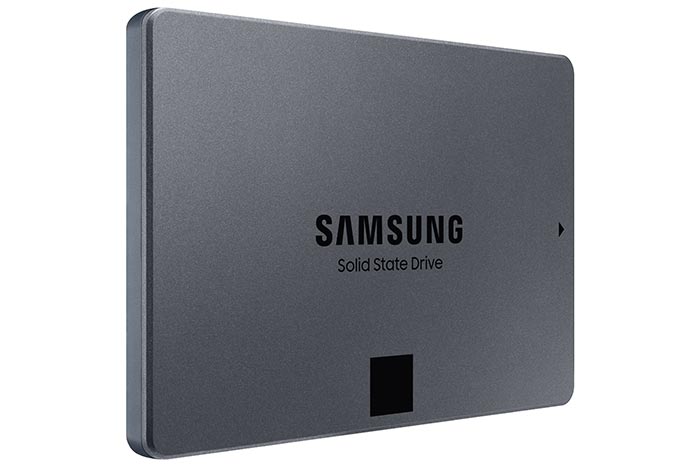 Buyers of the Samsung 860 QVO SSDs will get a three year limited or total bytes written based warranty, depending upon drive capacity. Please consult the specs table below for details.
Last but not least, the 860 QVO SSDs will become available worldwide starting next month and Samsung has quoted an example MSRP as $149.99 for the 1TB model. The correct pricing level is essential to the success of any proposition headlined with a boast about its value. As The Tech Report mentions in its 860 QVO review conclusion, there is a disconnect between MSRPs and street pricing which means that these QLC drives don't appear to be worth it. Thanks to the competitive forces at play in NAND production, SSD production, and retail - Samsung's new 15 cents per gigabyte QLC drives are outgunned by "excellent TLC drives like the Crucial MX500 500 GB or Samsung's own 860 EVO 1 TB for 13 cents per gigabyte or less". Additionally, one has to wonder about the real-world reliability of QLC NAND.
Key Specifications
Category: Samsung 860 QVO
Interface: SATA 6 Gbps
Form Factor: 2.5-inch
Storage Memory: Samsung V-NAND 4-bit MLC
Controller: Samsung MJX Controller
DRAM: 4GB LPDDR4 for 4TB, 2GB LPDDR4 for 2TB, 1GB LPDDR4 for 1TB
Capacity: 4TB, 2TB, 1TB4
Sequential Read/Write Speed: Up to 550/520 MB/s
Random Read/Write Speed: Up to 97K/89K IOPS
Management Software: Magician Software for SSD management
Total Bytes Written: 1,440TB (4TB), 720TB (2TB), 360TB (1TB)
Warranty: Three (3) Year Limited Warranty