Samsung has announced that it has started the mass production of the industry's first 4-bit (QLC, quad-level cell) 4TB SATA SSDs for consumers. It is thought that the introduction of these drives could start a shift to multi-TB purchasing by PC enthusiasts. Later this year Samsung will follow up with 2.5-inch SATA 3 QLC SSDs in capacities of 1TB and 2TB.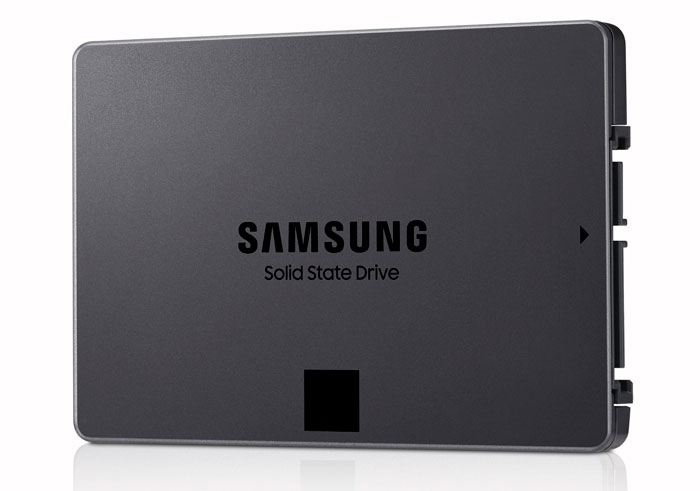 The new 2.5-inch SATA 3 drives are built using Samsung's new 64-layer 1Tb 4-bit V-NAND chips. In the upcoming 4TB drive, Samsung says that 32 of the aforementioned V-NAND chips are utilised. Performance levels are claimed to be as good as with Samsung's 3-bit SSD, thanks to the use of a 3-bit SSD controller and TurboWrite technology.
Samsung provided the following performance numbers:
sequential read speed of 540MB/s
sequential write speed of 520MB/s
"Samsung's new 4-bit SATA SSD will herald a massive move to terabyte-SSDs for consumers," said Jaesoo Han, executive vice president of memory sales & marketing at Samsung Electronics. "As we expand our lineup across consumer segments and to the enterprise, 4-bit terabyte-SSD products will rapidly spread throughout the entire market."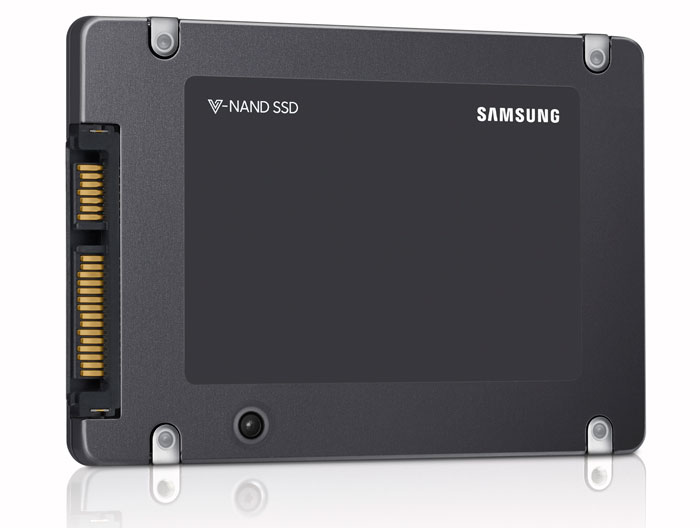 Samsung will introduce the headlining 4TGB QLC SSD, as well as 1TB and 2TB models in the 2.5-inch SATA 3 form factor later this year. Buyers will get a 3 year warranty. We currently have no indication on pricing.
Greater capacity, cheaper microSD cards
As a side note, Samsung mentions that the new 1Tb 4-bit V-NAND chips will be utilised in its microSD card business. The new chips facilitate the efficient production of 128GB memory cards for smartphones "that will lead the charge toward higher capacities for high-performance memory storage," says the electronics giant.