Western Digital Corporation has introduced the Ultrastar DC HC530 hard drive, aimed at enterprise and cloud customers. The firm claims that this is the highest capacity CMR (conventional magnetic recording) hard drive in the industry, at 14TB, and enables new low TCO levels.
Not all data storage requires the super-nippy access speeds of flash storage, so these high capacity low £$-per-GB drives will still be popular in enterprises leveraging big data, IoT, artificial intelligence, machine learning, rich content and so on.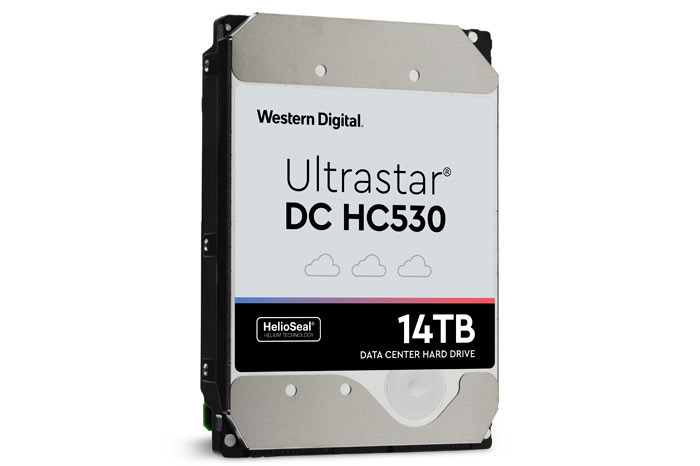 WD claims impressive reliability characteristics too. It says the Ultrastar DC HC530 features amongst the industry's highest MTBF rating at 2.5M hours, and comes with a 5-year limited warranty. This is a sixth generation helium technology drive, with more than 27 million previous gen drives, tried and tested, shipped to the likes of top-tier cloud providers, Internet giants and OEMs around the world.
The WD Ultrastar DC HC530 (PDF data sheet link) is a follow up to the industry's first 14TB SMR (shingled magnetic recording) drive, dubbed the Ultrastar HS14. CMR is a faster, simpler recording technology than SMR and these new drives should be able to perform on a par with traditional data centre-grade 7200-RPM hard drives, even in random write operations. Furthermore, CMR drives offer drop-in simplicity in enterprise and cloud data centres.
WD is already shipping the new Ultrastar DC HC530 14TB hard drives to select customers. General availability of both the SATA 6Gbps and SAS 12Gbps models is expected later this year.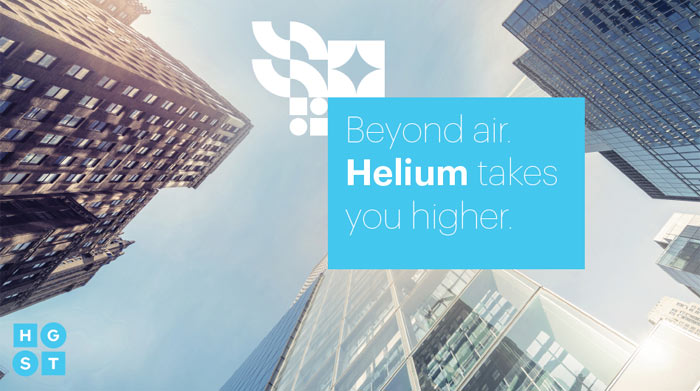 Product Highlights
14TB capacity in a standard 3.5-inch form factor
CMR/PMR technology works seamlessly in capacity enterprise applications & environments
Reliable, field-proven, 5th generation design
HelioSeal design delivers outstanding power efficiency (Watts/TB)
TDMR and improved dual-stage microactuator provide optimal head positioning and rotational vibration robustness
2.5M hours MTBF rating & 5-year limited warranty
Instant Secure Erase (ISE) & Self-Encrypting Drive (TCG SED) options
Product Applications/Environments
Cloud & Hyperscale storage
Massive scale-out (MSO), high-density data centres
Distributed File Systems
Bulk storage using object storage solutions like CEPH and OpenStack Swift
Primary and secondary storage for Apache Hadoop for Big Data Analytics
Surveillance analytics