Western Digital (WD) has launched a new range of NVMe SSDs for PC gamers. The new WD Black 3D NVMe SSDs offer read speeds of up to 3,400MB/s is available in 250GB, 500GB, and 1TB capacities. WD reckons this product line will appeal to 'no compromise' gamers thanks to its leading-edge performance, lower power consumption and extended durability.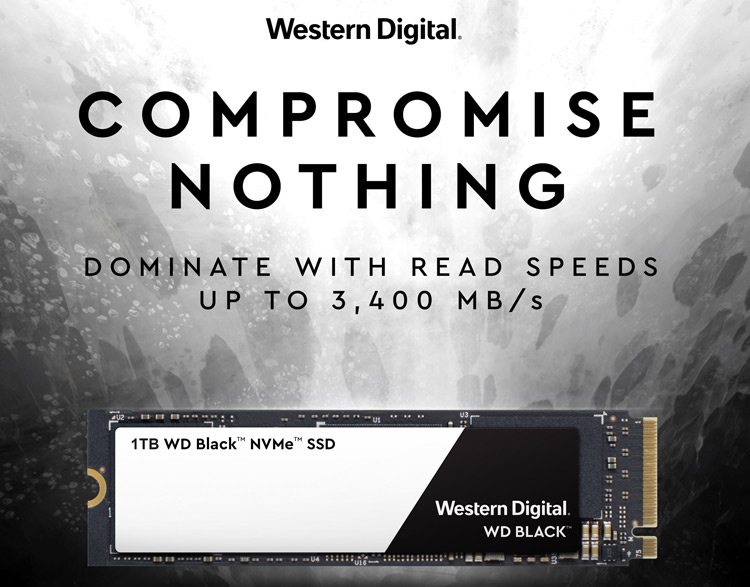 It is true that modern PC gaming requires the shifting of huge amounts of data between storage and RAM, as quickly and slickly as possible. Modern AAA gaming experiences are stuffed with high resolution images, video, audio in high definition file formats, and with hefty bit rates. A drive such as the Western Digital Black 3D NVMe SSD can help prevent your fixed storage being the bottleneck that lets your system down under pressure.
WD furnishes us with some more technical reasons to buy the new range of M.2 2280 form factor NVMe SSDs, other than just for 'gaming'. Starting with the interface, WD says that all the drives use a NVMe PCIe Gen3 8Gb/s, up to 4 lanes connection. A new architecture controller is said to be employed, though any details about this are scarce, even in the downloadable spec sheet. The controller is said to be optimised for Western Digital 3D NAND. Elsewhere we hear about the drive range's performance, power consumption, and reliability - backed up with figures, as in the table below, thankfully.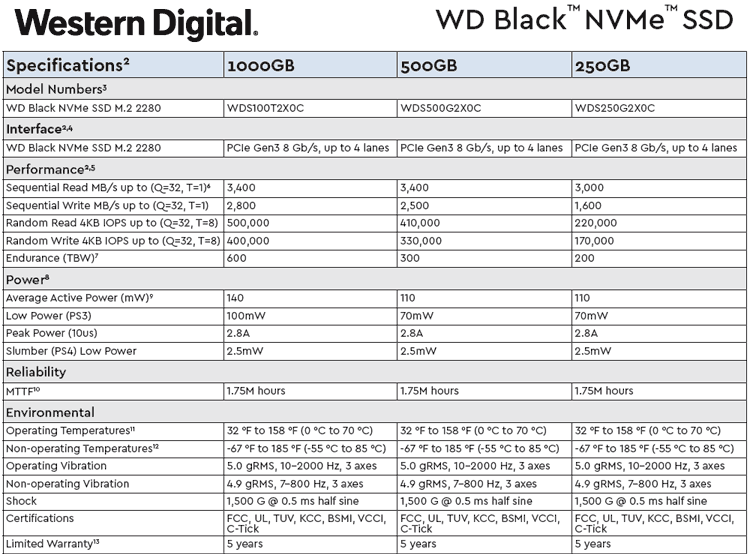 As usual, the larger capacity drives outperform, with the 1TB version boasting an impressive 500,000 random-read IOPs. This top end model is "ideal for multi-threaded applications and data-intensive multitasking environments," notes Western Digital.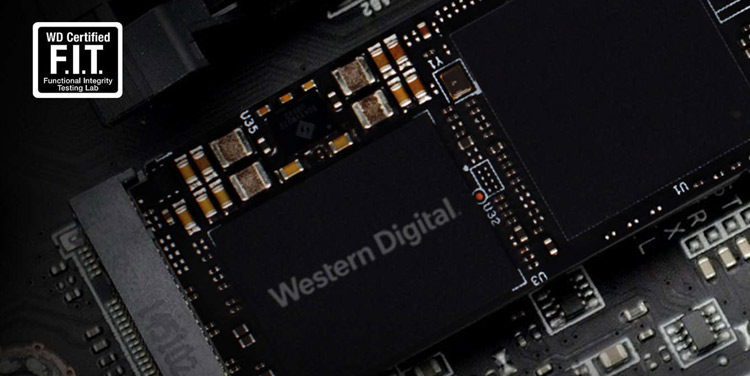 All the drives will become available later in April, direct from WD and via retailers, e-tailers, resellers, system integrators and distributors globally. For pricing indications, WD says that in the US you can expect the following; capacities of 250GB ($119.99 USD), 500GB ($229.99 USD) and 1TB ($449.99 USD).