Samsung has launched a new line of Z-SSDs which leverage its Z-NAND flash memory chips, and a 1.5GB RAM cache, for high performance, high reliability and ultra-low latency. The SZ985 800GB PCIe Z-SSD will target the storage needs of artificial intelligence (AI), big data and Internet of Things (IoT) applications.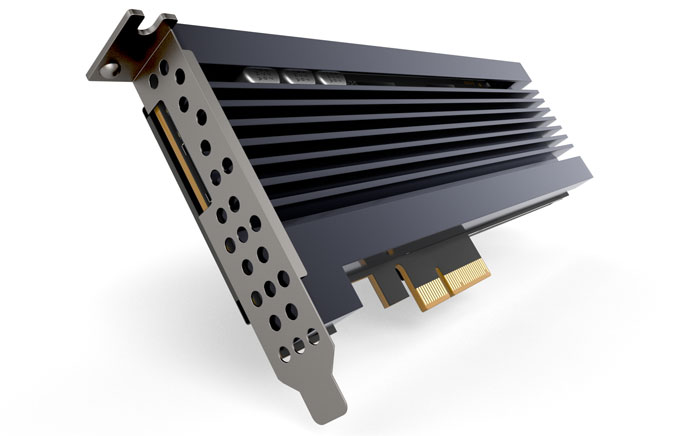 This premium SSD is a single-port, four-lane device. Samsung Z-NAND is said to provide "10 times higher cell read performance than 3-bit V-NAND chips", and is accompanied on the SZ985 by 1.5GB LPDDR4 DRAM and a high performance controller. Reminding us of how much of a premium product this is, Jinman Han, SVP Memory Product Planning & Application Engineering at Samsung, said the leading-edge 800GB Z-SSD is likely to be deployed in "next-generation supercomputing systems in the near future". Han added that Samsung would continue to push density to lead in the premium SSD market.
In performance metrics provided, Samsung says that the SZ985 offers a random read performance of 750K IOPS, random write speeds of up to 170K IOPS, and a write latency of 16 microseconds. Durability and reliability is also of great importance in storage devices and Samsung guarantees up to 30 drive writes per day (DWPD) for five years, or a total of 42 petabytes. The MTBF figure is two million hours. As a comparative reminder, the Intel Optane SSD DC P4800X Series offers 550K random read and write IOPS.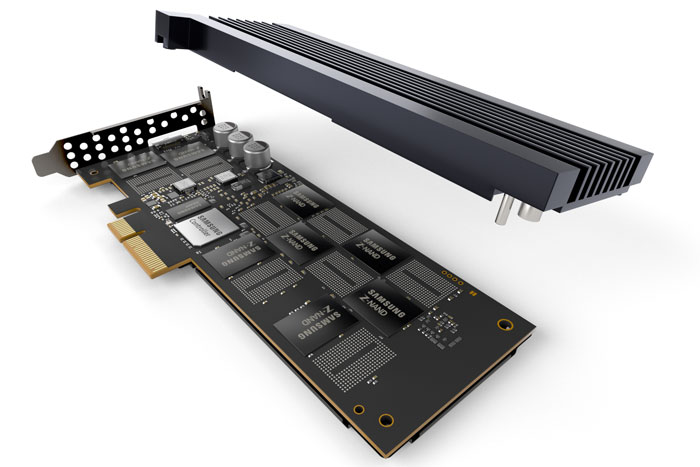 Samsung's SZ985 SSD will come in the aforementioned 800GB capacity, and in a 240GB version, as a PCIe add-in card using a 4x PCIe 3.0 interface. Hardware will be on show at the ISSCC 2018 (International Solid-State Circuits Conference), in San Francisco, from 11- 15th February.