Toshiba's 14TB Helium filled HDD
The highest capacity 3.5-inch HDDs currently available come from Western Digital. Its HGST branded Ultrastar He12 12TB HDD started shipping about four or five months ago. Now it looks like the capacity crown is soon to be swiped by Toshiba as it readies a 14TB helium-filled hard disk drive.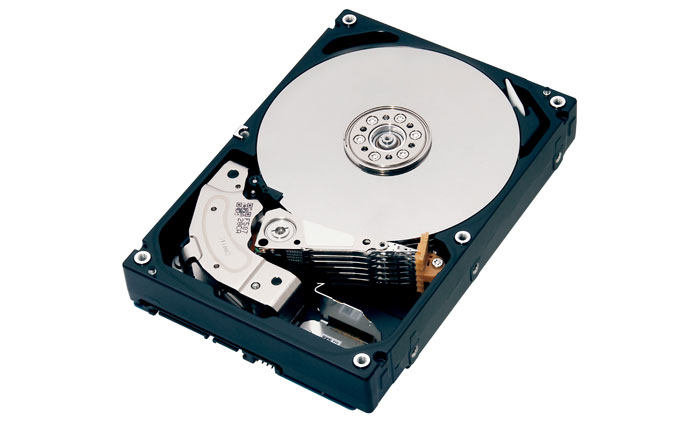 According to a brief report published by The Register, Toshiba will boost its maximum capacity offering from 8TB to 14TB "very soon" with the release of a new Helium filled drive. The Reg was told this by Toshiba stand staff at the Huawei Connect conference 2017 in Shanghai yesterday. If "very soon" is worryingly vague, the definition of 'soon' was confined to within the current year by the representatives.
There is little further information about the upcoming drive, such as platter count or interface type but it is expected to be SATA.
20TB HDDs to use glass platters?
Japanese company Hoya Corp. believes that, as companies such as Seagate, WD, and Toshiba push towards HDDs with capacities of 20TB, glass substrates will be critical to their success. Using glass for the platter substrate provides increased rigidity, light weight, and less expansion due to heat - compared to the choice of aluminium. Thus glass platters can deliver a denser platter structure and lower energy use.
Currently Hoya supplies glass substrates for use in 2.5-inch HDDs designed for laptop computers, so it's not suggesting a move which is 'pie in the sky' here. The firm has done some prototyping research into using glass in 3.5-inch drives and found that it could fit a 12-substrate drive structure in a 1-inch thick 3.5-inch HDD form factor.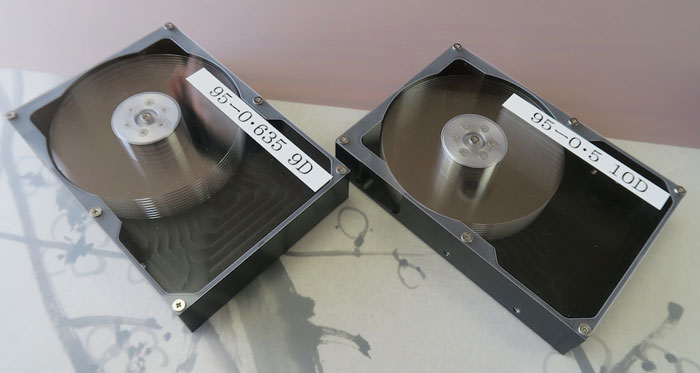 One further significant advantage for glass substrates going forward is its good fit for heat assisted magnetic recording (HAMR) tech, which is expected to become mainstream at a future date. HAMR tech requires a substrate with heat resistance of about 700°C. Aluminium substrates struggle above 200°C, asserts Hoya.