G.SKILL wrote to HEXUS this weekend telling us that it has broken the DDR4 4GHz barrier using its new Ripjaws 4 Series DDR4 memory modules. The Taiwan based performance memory specialist firm achieved this lofty score thanks to the use of a liquid nitrogen cooled setup which chilled its memory modules installed on an ASUS ROG X99 Rampage V Extreme Motherboard which was equipped with an Intel Core i7-5930K CPU.
The barrier breaking new DDR4 memory speed achieved was 4004MHz. A screenshot from CPU-Z is embedded below for you to look over.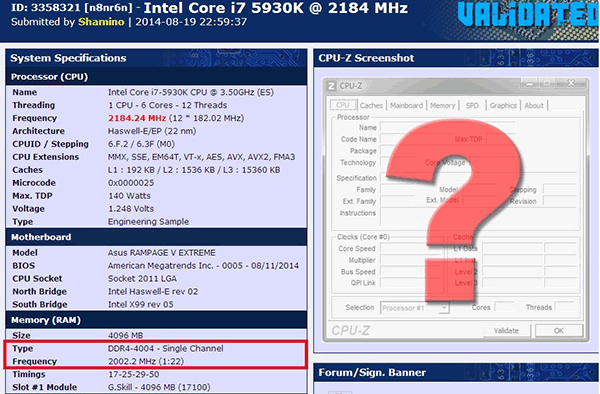 As mentioned in the intro, G.SKILL used liquid nitrogen cooling to help its memory chips achieve this speed. The firm told us that "It's an exciting achievement for us as DDR4 shows it high overclocking capability at such an early stage." The result is fruit of G.SKILL's development work over the last few months in trying to create the fastest DDR4 memory available.
As usual with memory overclocking records you will notice that the overclockers did their tinkering using just a single memory module, which isn't the way that a regular PC user would configure their system for general performance, but it helps to concentrate efforts on that single component.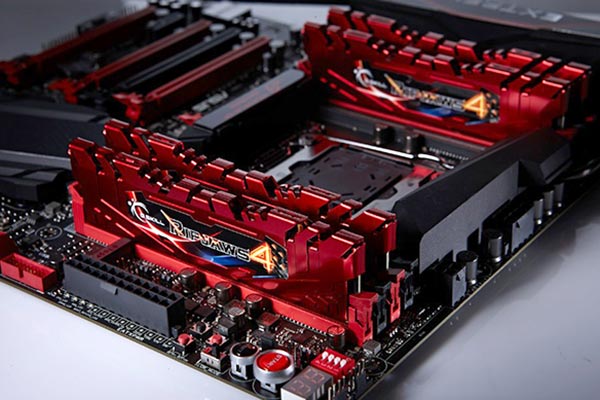 HEXUS reviewed the G.SKILL Ripjaws 4 3,000MHz CL15 DDR4 16GB (4x4GB) kit on Friday and found that it offered cutting edge DDR4 speeds with low latencies in addition to pleasing aesthetics. Pricing is relatively keen; the kit that we tested is available at Novatech.co.uk for under £250 with free delivery.