Taiwan based performance memory and SSD manufacturer G.Skill is very happy to once again be able to claim it is the manufacturer of the world's fastest DDR3 RAM. Late last week a professional overclocker, James 'YoungPro' Trevaskis from Australia, managed to run a single 4GB stick of G.Skill TridentX DDR3-3000 RAM at 4,404MHz.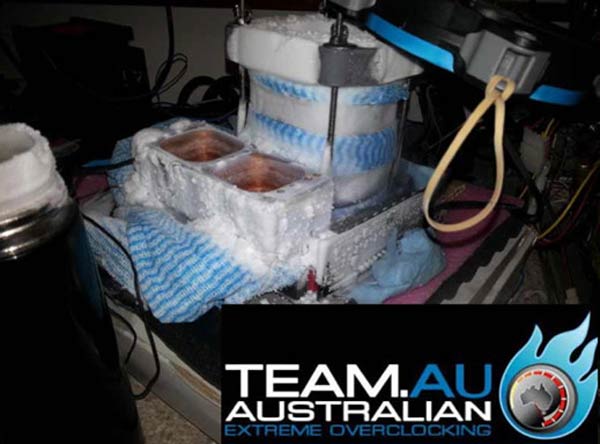 The regular speed of the RAM 'YoungPro' used was 3,000MHz. His overclock to 4,404MHz was aided by "a steady flow of LN2" (liquid nitrogen). Have a gander, above, at the extreme looking setup he utilized to overclock and keep his system cool while it attained the new world record DDR3 memory speed.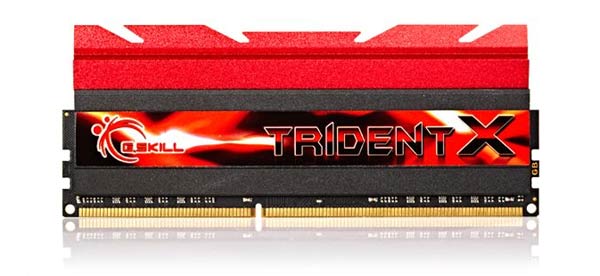 As mentioned above, the RAM used for this world record breaking memory overclock was G.Skill TridentX DDR3-3000 (PC3-23400) which G.Skill sells in 8GB and 16GB kits. The memory has a tested latency of 12-14-14-35-2N and voltage of 1.65V and it is Intel XMP (Extreme Memory Profile) ready for easy overclocking to less extreme speeds on supported motherboards. Unfortunately, for this world record beating 4,404MHz RAM speed overclock we don't have information on what voltage 'YoungPro' used.
The other key components, besides the G.Skill RAM and liquid nitrogen flow cooling system included a 4th Generation Intel Core i7 4770K and an ASUS Maximus VI Impact motherboard.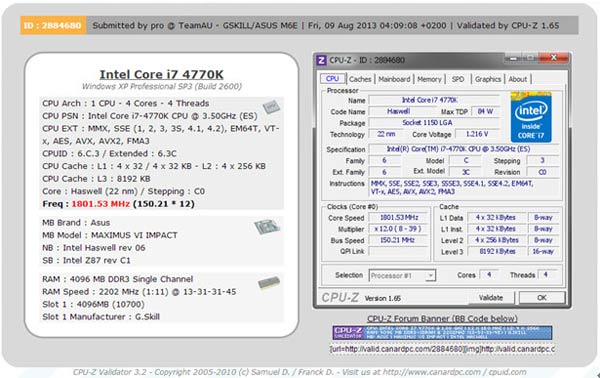 Putting this overclock into perspective the second place is now held by Lin222, Planet and Nick Shih, who achieved a speed of DDR3-4290 using Corsair memory during Computex, Taipei this June. The third place is held by the G.Skill OC Show team, a speed of DDR3-4289, again from the Computex 2013 show.