You've seen the chips, you've seen the boards, now how about some memory to go with your ultra-high-end Sandy Bridge Extreme dream machine?
Getting the quad-channel show on the road is G.Skill, with a new range of X79-specific memory kits dubbed RipjawsZ.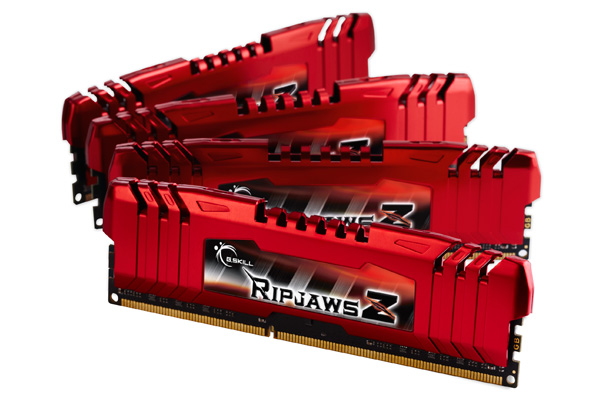 Designed specifically for Intel LGA 2011 Sandy Bridge Extreme processors, the quad-channel kits - available with red (above) or black (below) heatspreaders - come in a choice of 8GB (4x2GB), 16GB (4x4GB), 32GB (4x8GB) or 64GB (8x8GB) configurations.
Speeds start at 1,333MHz for a simple 1.5V kit, but there are plenty of more exotic options further down the line - including a 16GB kit that'll do 2,500MHz with loosened latencies at 1.65V.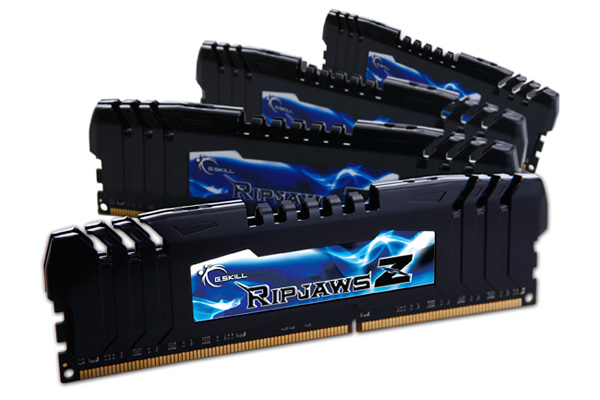 We'll be taking a close look at X79 memory performance in the very near future, so stay tuned to see if capacity and speed will provide the desired performance boost.
In the meantime, peruse G.Skill's entire quad-channel range in the table below, and feel free to ponder how much that 64GB, 1.5V, 2,133MHz kit will cost. Our best guess? About £600, give or take.