To coincide with the availability of Intel's new 11th Gen Core desktop processors and platforms, or Rocket Lake-S if you prefer, G.Skill has some new "extreme speed memory kits" which might be of interest.
G.Skill's latest memory wares are designed to make the most of the fastest new RKL-S processors wedded to the high-end Z590 chipset. With these components you will be able to "push memory speed to the extreme limits," says the performance memory and gaming peripherals maker.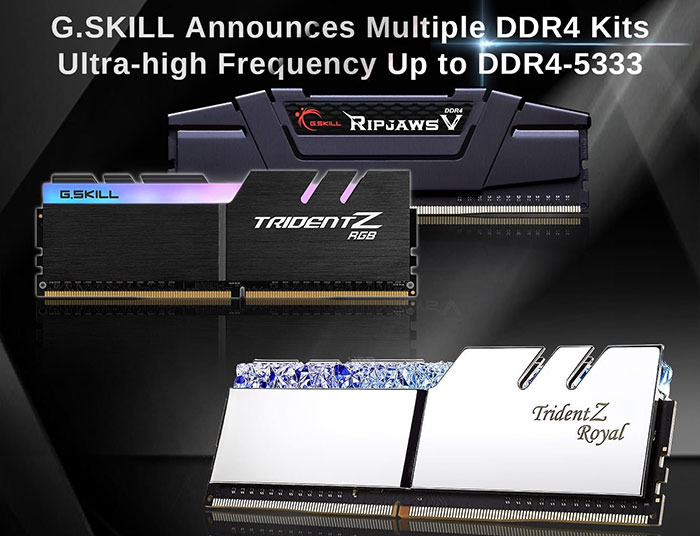 Memory kits with specs like DDR4-5333 CL22 16GB (2x8GB), DDR4-4800 CL17 16GB (8GBx2), DDR4-4800 CL20 32GB (2x16GB), and DDR4-4600 CL20 64GB (2x32GB) are now being prepared by G.Skill to fold into its Trident Z Royal, Trident Z RGB, and Ripjaws V series. Below you can see the outline specs table for all the new offerings.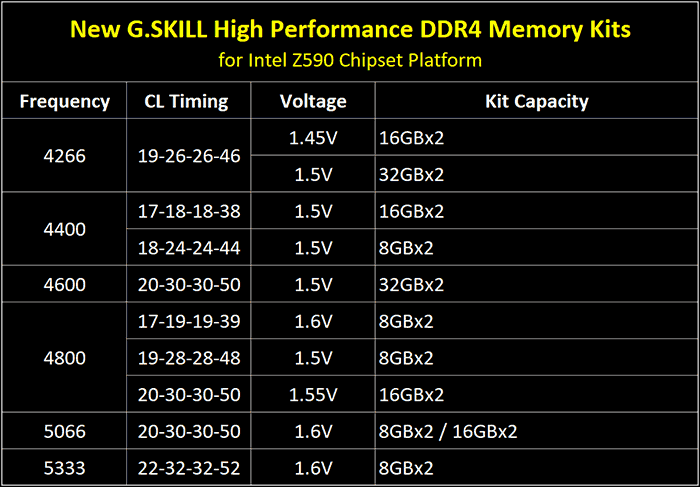 G.Skill has been busy verifying its kits, with their "remarkable memory overclocking support" on new Z590 motherboards such as the Asus ROG Strix Z590-E Gaming WIFI, Asus ROG Maximus XIII Apex, and MSI MEG Z590I Unify, all equipped with the flagship Intel Core i9-11900K processor as reviewed by HEXUS yesterday. Check out the DDR4-5333 kit (2x8GB) validation screenshots below (click to zoom).

Another new memory kit G.Skill wishes to highlight aims for the "tightest CL timing available at high memory frequencies." If this interests you, and 16GB (2x8GB) is enough for your needs, you can take a look at the G.Skill kits with DDR4-4800 and CL17-19-19-39.
What if you need more memory capacity with the best speeds possible? For you G.Skill has prepared the DDR4-5066 CL20 32GB (2x16GB) kit. If 64GB is more up to scratch then you can consider the DDR4-4600 CL20 kit (2x32GB).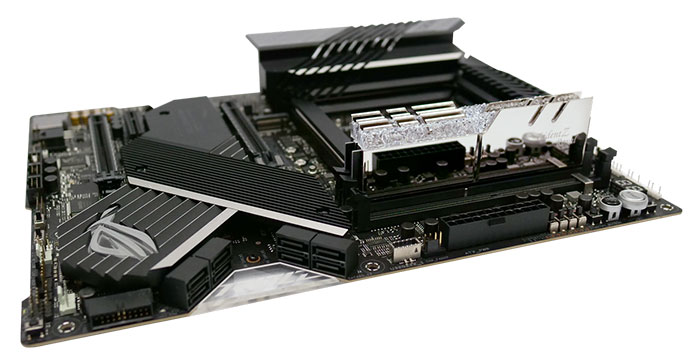 G.Skill will have these new kits available via its usual distributors sometime in Q2. Pricing will vary depending on your location.