Silverstone has unveiled a trio of new compact, efficient modular power supplies for your PC. The Silverstone Strider Titanium Series, available shortly, are said to be the world's smallest 80 PLUS ATX PSUs offering full modularity.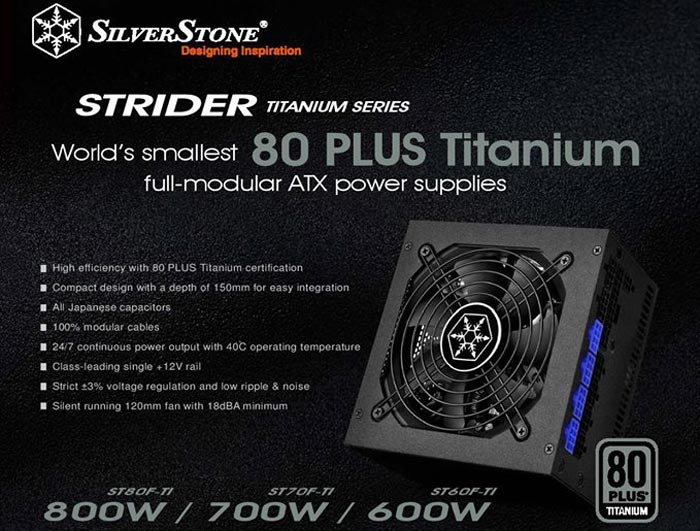 Touted as high performance and affordable, Silverstone's ST60F-TI, ST70F-TI and ST80F-TI provide peak outputs of 650, 750 and 850W respectively. You can check out each PSU's precise specification via the links in the preceding sentence but they all have the following in common:
High efficiency with 80 PLUS Titanium certification
Compact design with a depth of 150mm for easy integration
All Japanese capacitors
100% modular cables
24/7 continuous power output with 40℃ operating temperature
Class-leading single +12V rail
Strict ±3% voltage regulation and low ripple & noise
Silent running 120mm fan with 18dBA minimum
Compatible with ATX12V v2.4
Extensive under/over voltage protection
Measure 150 mm (W) × 86 mm (H) × 150 mm (D) and weigh 2.7Kg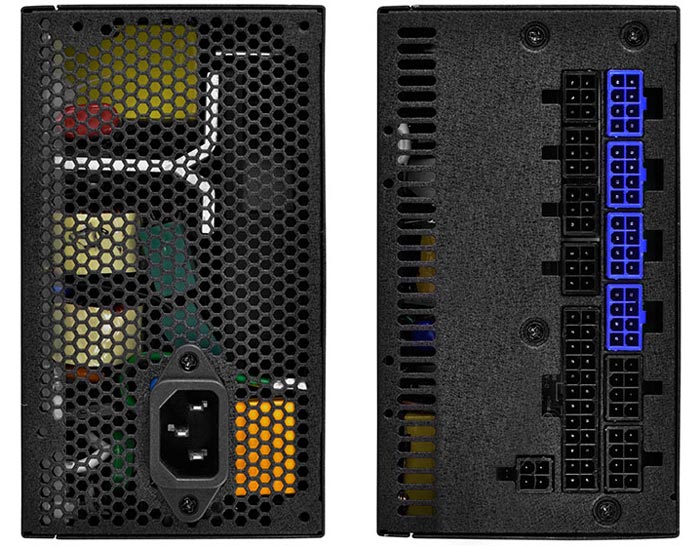 Silverstone spells out the important 80 PLUS Titanium advantage; they "represent the pinnacle of power supply efficiency with requirement of at least 90 per cent conversion efficiency even at the very low 10 per cent loading condition". The firm says it can meet this challenging efficiency requirement on an <1000W PSU as it is a leader in PSU miniaturisation.
The ST60F-TI, ST70F-TI and ST80F-TI offer up power densities of 300W per litre, 362W per litre, and 413W per litre respectively. As well as the varying power ratings, and densities, the PSUs differ in the connectors on offer. The more powerful pair of supplies offer an extra 4-pin EPS connector for dual socket systems, more PCIe power connectors and more SATA power connectors.

Pricing hasn't yet been indicated by Silverstone (other than its 'affordability' statement) but its EU Facebook page suggests these products will arrive in stores/at online retailers within a fortnight.