Motherboards are increasingly heading towards an all-solid-capacitor design and now it seems PSUs are heading that way too.

While visiting the Seasonic stand, we were shown the company's new low-to-mid-range PSU, the S12II.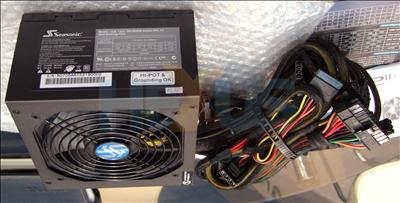 This uses an all-new solid-capacitor design for the +12v rails and will be available in capacities of 330W, 380W, 430W and 500W. Like its cousin the S12 Energy+, the S12II is also 80+ certified.

Unlike it, though, the S12II is a dual +12v rail product designed to keep costs down.

The lower-end 330W and 380W models are limited to a total +12v wattage of 288W and 324W and so don't have dual PCI-E connectors.

Things are different, though, with the higher-end models. The 430W PSU has two six-pin connectors while the 500W has those one six-pin and one six-plus-two.

The S12II should be available from your Seasonic stockists from August.